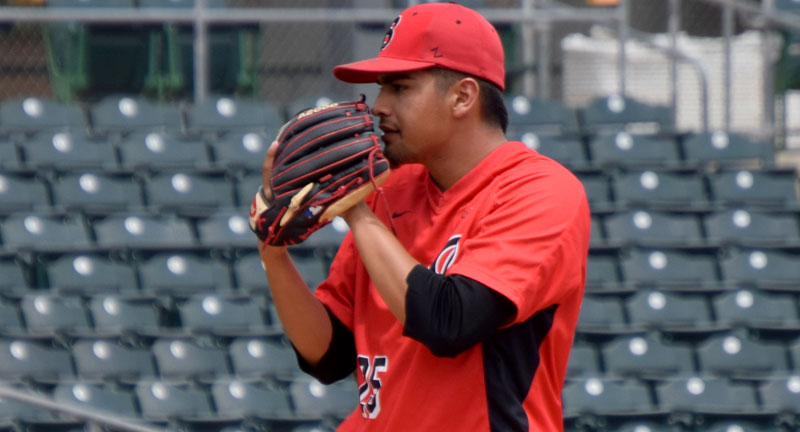 When it comes to college baseball the National Association of Intercollegiate Athletics (NAIA) is typically overlooked. The schools are often in tiny off-the-beaten-path towns, seemingly always having some an askew direction or some sort of religious element to their name (Northeast Nebraska Nazarene State would be a quintessential school). And aside from parents and other athletes, they don't get much support, but that doesn't mean that the NAIA doesn't feature some of the best college baseball in the country.
Every year dozens of NAIA players are drafted by Major League Baseball teams looking for talent. Even more players go on to sign free agent contracts and play independent ball. While the schools and grandstands may be small, the quality of play and aspirations can be enormous.
Each year Perfect Game researches, examines, surveys and appraises the top teams and individual talents from the NAIA and presents them. Following are the preseason picks to be the top NAIA teams and individual performers for the upcoming season.

2019 Perfect Game NAIA Preseason Top 25 Teams


| | | | |
| --- | --- | --- | --- |
| Rk. | School | ST | Record |
| 1 | Georgia Gwinnett Grizzlies | GA | 48-10 |
| 2 | St. Thomas Bobcats | FL | 56-7 |
| 3 | Southeastern Fire | FL | 54-7 |
| 4 | Faulkner Eagles | AL | 53-7 |
| 5 | Oklahoma Wesleyan Eagles | OK | 53-8 |
| 6 | William Jessup Warriors | CA | 41-17 |
| 7 | Freed-Hardeman Lions | TN | 43-14 |
| 8 | Cumberlands Patriots | KY | 47-11 |
| 9 | Bryan Lions | TN | 41-17 |
| 10 | Middle Georgia State Knights | GA | 45-18 |
| 11 | Campbellsville Tigers | KY | 40-17 |
| 12 | Tennessee Wesleyan Bulldogs | TN | 39-21 |
| 13 | Lewis-Clark State Warriors | ID | 38-11 |
| 14 | Point Park Pioneers | PA | 47-9 |
| 15 | Mobile Rams | AL | 42-17 |
| 16 | Bellevue Bruins | NE | 38-23 |
| 17 | USAO Drovers | OK | 46-8 |
| 18 | Antelope Valley Pioneers | CA | 46-14-1 |
| 19 | Oklahoma City Stars | OK | 50-8 |
| 20 | Webber International Warriors | FL | 37-24 |
| 21 | Benedictine Mesa Redhawks | AZ | 40-18 |
| 22 | Westmont Warriors | CA | 34-18 |
| 23 | Madonna Crusaders | MI | 36-18 |
| 24 | Taylor Trojans | IN | 44-16 |
| 25 | Florida Memorial Lions | FL | 26-21 |
1. Georgia Gwinnett Grizzlies (50-12)
Despite the program's inception being just a scant six years ago, the Georgia Gwinnett Grizzlies baseball team has already amassed a quartet of 50-win seasons, had a player selected in the MLB Draft each of the past five seasons and earned their way twice to play for the whole enchilada in Lewiston at the NAIA World Series. Last season's trip to the finals saw the team advance to the semifinal round of the series, their deepest postseason run in school history. This season GGC is the favorite to take that final step and earn their first national title.
The bulk of the everyday roster, which finished second nationally in total hits and stolen bases, fifth in runs scored and seventh in batting average returns largely intact. The top five leading hitters in batting average all return, capped by Cam Coursey who hit .485 with nine doubles, five triples and stole 18 bases as a baby-faced freshman. The sure-handed second baseman only struck out six times in nearly 200 ABs and registered a hit in 29 of the Grizzlies last 30 games where they faced some of their most stringent competition.
While the team doesn't have a prototypical long ball threat in the lineup, Alex Garland and Nick Barnes, who batted a collective .369 with 16 home runs will keep opposing outfields with the heels near the warning track. Brandon Frazier, the team's third baseman the past two seasons, can have some surprising pop to go along with his .307 college batting average as well.
On the mound two of three hurlers who started at least 10 games will be back in the rotation. Gregory Loukinen, who went 7-1 with a 2.73 ERA and threw three shoutouts (one of which was the program's first no-hitter) and Hunter Dollander who earned eight wins with a 2.97 ERA, give Head Coach Brad Stomdahl two proven accomplished starting arms. Matthew Swain, a 6'7" pitcher of Brobdingnagian proportions will be back in the bullpen. Last season he held opposing batters to a .138 batting average and stuck out 25 in 16 2/3 innings. Charlie Greenich, a transfer from Gulf State College, should give the already deep pitching staff an additional boost as the team prepares for what should be a memorable season.
2. St. Thomas Bobcats (56-9)
The Bobcats spent the duration of last season firmly entrenched in the top five of the national rankings as they established a new school record for wins in a season, added the Sun Conference regular season championship to their trophy case and advanced to the NAIA World Series for the sixth time by steamrolling through the Hattiesburg regional. Despite a list of achievements that rivaled a CVS receipt, STU was quickly sent home from Lewiston following a one run loss to host Lewis-Clark State and a setback to a determined UNOH Racer team in an epic back-and-forth contest. A number of important cogs from last year's Herculean machine were lost following the season, but there are more than enough remaining parts and reinforcements for another extended post season run.
Head Coach Jorge Perez welcomes back Jackie Urbanez, Erick Delgado and Chris Garabedian to the lineup. Each of the trio batted at least .390 with a minimum of 18 doubles. Also back in Miami is Sergio Lopez who topped the team with 15 home runs, scored 83 times and batted in 70. Alejandro Rivero, a touted shortstop from Broward College and hulking catcher Daniel Mondejar from nearby Miami Dade CC, will make the already formable offense more imposing.
Orlando Rodriguez, who earned 14 wins, struck out 125 batters and was fourth in the nation by allowing just a measly 5.67 hits per game, returns to lead the staff. He is one of eight Bobcat pitchers back who appeared in a minimum of 10 games last season and helped the team finish in the top 10 nationally in ERA, opposing batting average and strikeouts. Ernesto Pino, a native Cuban who has used his love of baseball to adjust to life in the United States, joined the staff following a stint at Miami Dade. His on-the-field action has been limited the last two seasons due to injury, but has demonstrated a high ceiling of potential previously, easily throwing into the 90s.
3. Southeastern Fire (59-7)
Despite losing nearly the entire roster from the previous season, Fire head coach Adrian Dinkel amazingly assembled a team of replacements who not only earned the school's first ever trip to the NAIA World Series, but brought home the title trophy as well. With a well-stocked roster returning to campus, Dinkel's duty this season won't be reconstructing the roster, but instead filling in some holes and making sure his players don't rest on last season's laurels.
The offense returns a wealth of familiar faces, led by Dan Valerio who topped the team in batting average (.390), home runs (17) and RBI (84) and got an invite to play in the Cape Cod League which exclusively fills its rosters with only the very best amateur players. The SEU lineup returns three other everyday players who batted over .370, including the dynamic Manuel Mesa who hit .377 and topped the team with 27 doubles and 34 stolen bases. Joining the already formidable lineup will be imposing 6-foot-6 slugger Noah Strohl, who is looking to find his home to develop his Mjölnir-esque bat, and prolific JUCO hitter Colton Onstott, who changed his mind to attend Southeastern rather than the University of New Mexico.
The Achilles heel for a second consecutive national title would appear to be the Fire's pitching staff as the team's throwing arms are new and unproven. The most accomplished starters from last year's title team have moved on, leaving only Felix Dieguez (4.10 ERA, 83 Ks in 68 IP) as the only experienced starter. Canadian Bryce Fraser, who struck out 75 batters in 74 innings for Colby Community College in Kansas, is among the pitching reinforcements headed to Lakeland. Dinkel has no doubt that his pitchers are talented, but he'll need to seem them prove it on national level before he can get too optimistic for another deep postseason run.
4. Faulkner Eagles (54-9)
The perennial power Faulkner Eagles continued their winning ways once again last season as head coach Pat McCarthy's club made their sixth straight appearance in the NAIA World Series. However, despite the 54 wins and finishing ranked in the top 10 nationally in such esteemed categories such as ERA, batting average, runs scored, stolen bases and batters stuck out, the Eagles couldn't seal the deal at the end of the season to win their second national title since 2013. Faulkner won their opening game in Lewiston, but dropped their next two, dismally getting sent home after a lopsided loss to Georgia Gwinnett, a team they had taken three of four from during the regular season. There is quite a bit of team turnover both in the everyday lineup as well as on the mound, but the Faulkner baseball brand make it easily from them to annually attract another wave of talented players to seamlessly take over for the departed bunch.
On offense Te'kwaan Whyte and Jacob Freeland are the biggest performers from last season back in Montgomery. The tandem batted .333 and .329 respectively. Whyte, the team's high-octane, humanized can of Red Bull leadoff hitter, pushed his OB% nearly to .500 with 60 walks. They'll welcome Max Guzman and Marcus Ragan to the lineup. Guzman helped Chipola College to back-to-back JUCO national championships and was named the Panhandle Conference Player of the Year last season. Ragan was selected in the 15th round of the 2017 MLB Draft after excelling at East Mississippi Community College. Last season he started all 56 games at Arkansas Little Rock and led the Trojans in hits and stolen bases. Speedy Sam Anthony, an athletic gold glove center fielder from Western Oklahoma State College, will also be another invaluable addition to the team and may be the club's most legitimate professional prospect.
Israel Fuentes was hurt last season, but earned 12 wins, compiled a 2.98 ERA and stuck out 98 batters in 2017. He'll be back on the bump in 2019. Alex Carrillo and Brandon Suttles, who combined for 43 appearances and an 11-3 record, will also return to the roster. Antonio Frias, who statistically was one of the top junior college pitchers last season after finishing the year with a 1.69 ERA and a 15.75 strikeouts-per-nine inning ratio, will be joining the staff. Also joining the team will be Jacob Hulcher, who defected from Northwest Ohio to pitch in his home state for his senior season. Hulcher appeared in 29 games for the Racers last season and struck out twice as many batters as he allowed hits.
5. Oklahoma Wesleyan Eagles (53-8)
Over the past several seasons Matt Parker molded the Eagles into a perennial powerhouse, winning a wealth of games and reaching the NAIA World Series in 2014 and 2017. However, on the heels of winning the Kansas Collegiate Athletic Conference Coach of the Year he decided to take his talents elsewhere, replacing Kirk Kelley at Eastern Oklahoma State College, the same coach he replaced at OKWU. Interestingly, it is Kelley who is taking over for Parker, headed back to head the Eagles. Despite the changes, there should be little drop-off for the Eagles this spring. Parker has left his former mentor with a well-stocked roster both on offense and on the mound.
The Eagles will be without Chris Acosta-Tapia, the 2017 NAIA Player of the Year, but the team won't miss an offensive beat. Austin Sojka will lead the offense after completing his junior campaign by batting .391 with 21 doubles, eight triples, 12 home runs and 61 RBI. Joining him back in an Eagles' uniform will be John Lantigua, whose numbers nearly mirrored Sokja's (.381-13-57), Colton Kelly, who batted .341, and invaluable catcher Rylee Peterson also return. Drenis Ozuna, who excelled at Connors State, batting .391, will give the team extra oomph in the lineup.
Tyson Cornin, last year's runaway KCAC Pitcher of the Year after going 10-1 with a 1.21 ERA, will again be the Eagles' ace. Had Cornin not been in the league, Ryan Sandifer likely would have received those titles. He matched Cornin's 10-1 record and four complete games, had a 2.11 ERA and notched 96 strikeouts. Mike Anderson, who Kelly coached at Eastern, was extremely impressive in the fall and should be just as imposing and dominating the previously mentioned pair. Landon Williams, who saved seven games and struck out 30 batters while only issuing three walks, gives the team an established closer as well.
6. William Jessup Warriors (41-17)
In the three seasons leading up to last, the William Jessup Warriors only won a meager 22 games while being on the losing end of the box score a dreadful 108 times. Last year the school nearly doubled that total, finishing with a masterful 41-17 record in a historic and invigorating spring season. They also took home the Golden State Athletic Conference regular season and tournament titles before their remarkable season ended in what was inarguably the most gripping game of the year: a 16-15 defeat to Antelope Valley in a winner-take-all contest that sent the Pioneers to the NAIA World Series. While Jake McKinley, the head coach who orchestrated the turnaround, won't be back in the dugout, there are plenty of players who will return to show that last's season's abrupt success was no fluke.
New head coach Trevor Paine will have three of four top bats back from last season, punctuated by the return of breakout star Austen Swift. Swift batted .365 with 18 home runs and crossed the plate 67 times. He and catcher Cal Koga, who hit .344, were both recently named NAIA Preseason All-Americans. Will Law, who typically batted leadoff and held down third base, would have been deserving of that accolade as well. He matched Swift's home run total and hit .346. Transfer Anders Green performed respectably in a limited role at Dallas Baptist last season and who was a two time First Team All-Conference performer at the College of San Mateo will contribute mightily on offense and defense.
Ashkon Kuhaulua and Tyler Fujimoto will once again be the backbone of the pitching staff. Kuhaulua was the team's top starter, striking out 92 in 81 1/3 innings with a 3.43 ERA. Fujimoto was the team's go-to man out of the bullpen. He appeared in 22 games, earning seven saves and eight wins with an astonishing 55-to-4 strikeout-to-walk ratio. Unfortunately for WJU, a good chunk of the rest of the staff graduated following the final out. It will take a couple of the other returning pitchers elevating their game and/or immediate impact performances by some of the new arms if the Warriors are to replicate last year's win total.
7. Freed-Hardeman Lions (47-16)
After an unassuming 32-23 record in 2017 that included a sub .500 American Midwest Conference mark, not much was anticipated from the Lions nationally in 2018. Furthermore, while the team has consistently been very good over the past decade, it would be overly generous to consider them an elite team deserving of national title aspirations. However that all changed last season when FHU put together their best season in school history as the won 37 of their last 44 games and finished the year as the national runner-up. With the wins comes a new level of exceptions for the program that head coach Johnathan Estes and the Lions could, and should, continue to achieve in 2018.
Offensively no Lions player deserved more accolades than Josh Sears. As a freshman Sears topped the team in batting at .374 and launched 21 home runs, which placed him fifth nationally. De'Mikyle Holmes and Bryce Lester are the other two returners from last year's historic club. Together they combined to bat .343 with Lester leading the team in OB% and stolen bases. Truman Brown, who initially signed to play for Austin Peay, and Dom Pisano, a transfer from San Joaquin Delta Community College, are among the team's touted reinforcements.
What makes the team a legitimate contender to return to Lewiston is their pitching staff. Two regular starters, Jacob Sawyers and Austin Steel, give the team an experienced pair of quality arms who've demonstrated they can get the job done against top level competition. Each had sub 3.50 ERA and were masterful at points during the season. Estes was able to reinforce the staff with Tyson Campbell who excelled at conference rival Lyon last season. He flourished for the Scots, earning 13 wins while throwing 103 innings and eight complete games while amassing 116 strikeouts.
8. Cumberlands Patriots (47-11)
The Patriots spent the entirety of 2018 in the Perfect Game national rankings, with the bulk of the season being positioned in the top 10 neighborhood, and for good reason. Head coach Brad Shelton's club set a new school standard for wins, finishing with a record of 47-11 and at one time rattled off 26 consecutive victories. The team won the Mid-South Conference Regular Season crown and was awarded their first opportunity to host the NAIA World Series Opening Round. Barring injury or a Baudelaire-like series of unfortunate events, each of those benchmarks could be matched once again this spring (or very likely eclipsed).
Raudy Martinez and Bryan Benz give the team an enviable tandem in the middle of the lineup. The duo batted .342 and .303 respectively and launched a combined 36 home runs – the most of any duo returning to the diamond this spring. Orley Arellano and JC Santos are another invaluable pair back on campus as both batted over .339. Bryan Leef, a transfer from Santa Ana College where he was a two-time all-conference performer and All-SoCal honoree, gives the lineup a fifth member who can change the tide of a game with a single swing. Kevin Rolon, a shortstop transfer with a soft glove and strong arm, will make the team's already exceptional defense more magnificent.
In addition to returning the bulk of the everyday lineup, the Pats return their top two starting pitchers. Zach Hurley and Josh Avila each had over a strikeout per inning, sub 3.00 ERAs and tossed a total of seven complete games. Both were First Team All Mid-South Conference selections. Avila continued to drop jaws over the summer pitching for the Fayetteville SwampDogs where he struck out 24 batters in just over 12 innings on the mound. While his last season's numbers don't show it, the pitcher with the highest upside may be Colton Easterwood. If he is able to harness his potential he could be an enormous contributor.
9. Bryan Lions (41-17)
The Loins enjoyed one their most successful seasons in school history last season, compiling 41 wins and capturing their first Appalachian Athletic Conference regular season title. Despite those successes, the end of the season ended on a note more sour than a Margarita. The Lions lost four of their last five games, dropping their AAC Tournament semifinal and playoff games, as well as only managing a single win against a pair of losses in the NAIA Opening Round. New head coach Clint McAuley (who previously served as the team's recruiting coordinator and pitching coach) will be looking to make amends for last spring's postseason missteps and continue Bryan's steady ascension into NAIA elite status.
Bryan will boast one of the NAIA most powerful offenses with three players returning who amassed double-digit home runs. The sluggiest slugger of the bunch is Wade Weinburger who crushed 22 over the fence last season to establish new school and conference records. His 74 RBI also set a new school standard. Other bats returning include Lake Burris and David Scoggins. Burris was second on the team in hits and batting average and Scoggins hit 13 home runs while batting .317. An interesting addition to the team is former Atlanta Brave draft pick and signee Gabe Howell. Two years ago Howell received a 68-game suspension for testing positive for a performance-enhancing masking substance while with the Danville Braves. The suspension derailed his professional career. However, Howell is from the same small town community as Lions coach Jordan Day. They connected and Howell joined the team last season. Despite not playing competitively the last two seasons, Howell reportedly hasn't skipped a beat and McAuley believes he is one of, if not the, strongest professional prospect in the NAIA.
Bryan has an unequivocal ace in Stephen Chamblee. He threw 102 1/3 innings last season, striking out 131 batters in the process. He was the AAC Newcomer and Pitcher of the Year as well as an NAIA First Team All-American. Luke Henderson should be a solid number two. In his nine starts before an injury last season, he earned the win in seven and had similar (albeit slightly less imposing) numbers than Chamblee. If Joseph Cuomo or Landon Mosteller can limit opposition as the second half of the rotation, the team should be an extremely good situation for a deep postseason run. Otherwise they'll have to hope that their offense can continue to clout in order to win games.
10. Middle Georgia State Knights (45-16)
Like Georgia Gwinnett, success has come quickly for the Middle Georgia State Knights. Aside from their inaugural NAIA season in 2015 when they went 17-32, MGA has consistently put together overwhelmingly winning seasons and have quickly risen to elite status. The last two seasons the Knights have won a total of 91 games and took home Southern States Conference championships the past two seasons as well as spent a significant chunk of the time in the top 10 of the rankings. This season should be no different. Once again head coach Paul Knight has another balanced roster ready and able to pack their bags for a trip to Lewiston.
The Knights offense is, in a word, potent. Blake Jackson, Trenton Nash and Zach Cornell all have all-american ability and each could have their name called during the MLB Draft in the spring. The trio received NAIA All-American honors as Jackson hit .312 with 12 home runs and led the SSAC with 79 RBIs. Nash batted .344 with 15 home runs and Cornell topped the team at hitting at .404. The Knights also have three other everyday players back who batted over .335. With such a potent lineup the team finished in the top 10 nationally in runs, hits and RBI and was in the top twenty in batting average and doubles. Each of those numbers should be matched or improved this season.
Middle Georgia's pitching staff doesn't have the same fortune as the everyday nine. Many of the arms which compiled the most innings last season graduated which will require the returnees to step up into different roles. Preston Sparks, Jackson Braden and Logan Carter performed admirably in relief and spot starts. Provided they develop as anticipated, along with someone such as transfer Colby Mulins picking up some of the slack, the Knights could reach 50 wins and a trip to Lewiston this season.
11. Campbellsville Tigers (44-19)
Campbellsville finished last season second in the Mid-South Conference regular season standings, but did manage to capture the Mid-South Conference Tournament title as part of yet another memorable Tiger baseball season under long time head coach Beauford Sanders. The season was nearly even more extraordinary as the club narrowly missed earning the school's second trip to Lewiston, but lost the winner-take-all regional final to upstart Reinhardt. The defeat was especially heartbreaking as it was the fourth year in a row that CU been a single win away from earning an invite to the NAIA World Series. Despite that setback, the Tigers did get asked to play in the National Christian College Athletic Association World Series, where they came home with the title. As rewarding as that trophy was, the goal for 2019 will be a postseason trip to Idaho or bust. With another roster chock full of talent at the plate and on the mound, it's a target well within the Tigers' grasp.
Tyson Solis and Marco Murillo are the leading hitters back from a team that threatened from the first pitch to the final out. Solis started all 63 game last season, batting .363 with 18 doubles and 20 stolen bases. He was named the NCCAA World Series MVP. Murillo hit .302 with seven home runs and also posted a 3.41 ERA in 29 quality innings on the mound. After a strong fall showing Bryson Wallet is expected to yield a dangerous bat in the middle of the lineup. He hit .330 in limited action last season after winning the batting title at Ventura Community College as a sophomore. Tommy Sepulveda, who batted .373 out of the leadoff slot and played shortstop for Cisco CC last season, will contribute at the plate and on defense.
Tyler Deason and Anthony Arias are the top holdovers from last year's club. Deason compiled a 3.18 ERA in 70 2/3 innings and played first base when not on the mound. Arias, a former stater at Fresno State, struck out 45 batters in 35 1/3 and held opposition to a scant .227 batting average. Transfers Malcolm Grady and Bradley Gonzales will solidify, and potentially lead, the staff. The duo represents the team's top professional prospects and played at the NCAA D-I level last season. Grady pitched in seven games for Western Kentucky, but made the move to CU as he wasn't getting the innings he needed to develop. Gonzales also needed to find more opportunities to take to the mound as he only saw action in nine games at Dallas Baptist.
12. Tennessee Wesleyan Bulldogs (39-21)
The Bulldogs' 39 wins last season was the 13th straight spring the team reached the 35-victory plateau. Despite that accomplishment, there were a number of minor setbacks that the team intends to remedy this spring. TWU tied with Bryan for the best regular season record in the Appalachian Athletic Conference, but the title went to the Lions who won the tightly contested head-to-head series. The team was also usurped in the AAC Baseball Conference tournament, getting eventually edged in 16 innings by Point in the finale. The Bulldogs played well in the NAIA Opening Round, but suffered two losses at the hands of eventual national champion Southeastern.
The Bulldogs had a number of talented and versatile offensive weapons move on, but head coach Billy Berry has an influx of quality transfers coming in to restock the roster. In fact, it could be argued that the TWU newcomers are the top incoming class in the NAIA. Dan Fry batted 436 for Allegany Maryland and finished in the top five nationally in slugging percentage. Braden Mosley previously played at the DI level at both Southern Illinois and Southeast Missouri. Also joining the team is Max Draijer who had been the starting shortstop at Lewis-Clark State, Adrian Marquez who played three seasons at Wright State where he made 56 starts and Bryce Giles who batted .333 with 21 stolen bases at Columbia State JC. Nonetheless, not all the best offensive Bulldog players are newcomers. Aloysius Cruz led the last year's team with a .356 batting average and hit 14 home runs. He'll be back along with Braden Mosley who hit .281 with seven home runs and upped his game over the summer playing for the Rockford Rivets.
The pitching staff didn't need quite the overhaul as three quality pitchers are back who threw at least 60 innings last year. Cole Bellair was the most masterful of the three, going 7-1 with a 2.84 ERA and 68 strikeouts with only 10 walks in 63 1/3 innings. Seniors Phillip Sieli and Jack Granath started 21 games between them and each provided invaluable innings their first season at TWU. Also added to the roster are former D-I players Kolton Vermillion, who pitched at Louisiana Tech, and JW Ray, who pitched a season at Ole Miss as well as D-II powerhouse Delta State. Also look for Irving Martin, a junior transfer from Arizona Western College. He was third in Arizona Community College Athletic Conference in strikeouts, registering 94 in 91 2/3 innings.
13. Lewis-Clark State Warriors (40-13)
The Warriors earned 40 wins for the seventh season in a row and played in the NAIA World Series once again by virtue of their automatic bid as host. There they earned wins over St. Thomas and Antelope Valley, but were eliminated by eventual nation champion Southeastern before they could capture the NAIA tournament title for the fourth consecutive year. The season was the last for Jeremiah Robbins who has passed the torch to former LCSC standout Jake Taylor. Taylor has been coaching high school for the last several years, leading a pair of teams to the Idaho state title and accumulating 350 victories. Assistant coaches Allen Balmer and Billy Silvestri, who've combined for 15 years with the Warriors, have remained on the roster so the same high quality recruiting and on-the-field performance shouldn't change much despite the difference at the helm.
At the end of each season the Warriors' roster annually gets revamped as they consistently have a number of players graduate or leave to play professionally. This year is no different. Their top bats from last season have moved on to make way for another wave of quality athletes. Darren Trainor and Kyle Callahan are the leading leftovers from last year's club. Trainor impressed in limited action, batting .327 in 26 games. His ability with the bat and prowess behind the plate make him LCSC's top draft prospect. Callahan was second on the team in home runs last season, finishing with 10 despite only having 123 at bats. Joining them on the roster will be 6-foot-6 Dalton Duarte who will be an instant power threat in the middle of the lineup. He led D-II's Cal State Dominguez Hills with 16 home runs last season, once hitting five with 12 RBI in a single series. Jeff Bart, an outfield who missed almost the entire season, is another player to watch.
Fortunately for Taylor, he already has two bona fide aces available for the upcoming season. Tyler Burch was the top starter from last spring, earning nine wins in 15 starts with a 2.87 ERA. He'll be rejoined in the rotation by Lalo Porras, who accumulated a 3.13 ERA in six starts. Both have legitimate all-american potential. Justin Hammergren was headed for postseason honors himself before his season was cut short due to injury. In eight appearances he had a 1.46 ERA and held opposition to a .189 batting average. Joe Riley, who went 5-0 with four saves, gives the team a dependable, experienced arm out of the bullpen.
14. Point Park Pioneers (47-9)
The Pioneers spent the entirety of 2018 in the Perfect Game Top 25, starting the season at 23 and working their way up 10 spots to end the year at 13. The Pioneers tied for the best record in the River States Conference last season (although they lost the head-to-head to IU Southeast) and captured the RSC Tournament crown. They advanced deep into the NAIA Opening Round, but finished runner-up to Northwestern Ohio. This season Point Park will continue to compete nationally as head coach Loren Torres can boast one of the best pitching staff in the entire country.
The team lost a hunk of their offensive production over the summer, but still returns a core that will continue to scrap out wins. Cole Horew may not be the best NAIA player in the country, but he certainly is one of the most invaluable. As the team's center fielder he batted .358 with six triples. He also made eight appearances on the mound, throwing 39 2/3 innings, recording a 3.18 ERA and earning five wins. He'll be re-joined in the lineup by Erik Montero, who raised his batting average from .256 to .322. Yuri Sucart from Miami (but not the same Yuri Sucart from Miami who went to prison for being Alex Rodriguez's personal assistant and steroid mule) will also be another veteran presence in the lineup. The overall batting order won't have the same pop as last year's edition, but it should make up for it in speed and defense.
As mentioned earlier, the Pioneers have one of the top pitching staffs in the nation. They finished 2018 with the second lowest team ERA in the NAIA at a tiny 2.85. Nicholas Beardsley and Felix Castillo combined for a 2.32 ERA and held opposing batters to a .198 and .221 batting average respectively. Joining them on the staff, along with the previously mentioned Horew, will be Ruben Ramirez, a bullpen specialist from Southeastern CC. Ramirez struck out 48 batters in 33 2/3 innings and led his club in saves and appearances.
15. Mobile Rams (42-17)
Mobile had a solid 2018 as they had their highest win total in 10 years and finished third in the über-competitive Southern States Conference, earning quality regular season wins against the ilk of Middle Georgia State, William Carey and Faulkner. They did flame out in the postseason, however, being at the losing end of two lopsided matchups with MGA as well as going 0-2 in the NAIA Opening Round against relatively sub-optimal opposition. The overall team quality should be similar to last year's edition as a generous number of difference makers return to the roster along with a wave of quality community college transfers to fill in any voids left by departures.
Christain Snow was not only the team's leading hitter, but one of the best sluggers in the entire NAIA as well. His .401 batting average combined with 16 home runs earned him Honorable Mention All-American honors. In one week in mid March the 6-foot-5 behemoth put together a stat line that would be the envy of some players' entire season production as he hit seven home run and batted in 17 runners. He'll have three other everyday players back with him including Gunner Hendrix who batted .301 while playing solid defense at third base.
Kyle Friday is one of two noteworthy pitchers back on campus. In addition to starting 11 games and finishing second on the team in innings pitched, he batted .358 as the team's designated hitter. Hunter Avery has developed into an integral part of the pitching staff. After having an inflated 5.88 ERA as a freshman, he lowered that number to a much more compact 2.55 last season. His talent and experience will go a long way in solidifying the staff.
Head Coach Mike Jacobs has been masterful at mining area community colleges for talent. That knack came in handy once again as he has brought in a plethora of players to suit up for the Rams.
Christian Poche' lead Bishop State in batting at .326 while adding 13 stolen bases. Tristian Hopgood topped the same team in home runs as a catcher while Austin Creel and Bradley Jarvis were two of three Bishop State starting pitchers. The quartet will also be joining Mobile this spring. Additionally, Zach Presnall hit .343 with 16 stolen bases at Coastal Alabama. His Eagle teammates, Tripp Floyd and Sage Baggett were the clubs's leading pitchers, combining for over just 100 innings on the mound with 90 strikeouts.
16. Bellevue Bruins (38-23)
Despite winning an honorable 38 games overall last year, the Bellevue Bruins' season was a far cry from their typical results and what was anticipated. Their 23-game loss total was the same as the previous two seasons combined in which they also won a magnificent 105 games. Their February losses included a season opening 21-0 mauling at the hands of Oklahoma City, a lopsided 15-1 defeat at Doane and a loss to Texas College, a traditional also-ran team who went 5-38 just two seasons ago (but admittedly weren't too shabby last season). Bellevue's results did turn around the second half of the season, but many of their wins were stockpiled against their North Star Athletic Association brethren, which isn't one of the more demanding schedules. Nevertheless, the Bruins were a far better team than their record showed and they should fare much better this spring.
Offensively few teams will be able to out-slug Bellevue. Almost the entire everyday lineup will be back, which finished in the top 20 nationally in home runs, slugging percentage, runs and hits. Kody Longaker is one of the best players in the NAIA as demonstrated by his .399/.456/.610 slash line, 21 stolen bases and .922 fielding percentage as the team's shortstop. Riley Baasch, led the team with 17 home runs, batted .316 and was the NSAA's Gold Glove winner at first base where he only committed two errors. Head coach Duane Monlux also has indispensable catcher JT Patterson back behind the plate. Patterson's offensive numbers were similar to Baasch's while also being rock solid defensively with his mitt and arm. While the already solid squad really didn't need any help on offense or defense, they added Cody Banks from Big Bend Community College where he was a two-time all-conference performer and also eared honors for his defense at shortstop.
The Bruins' pitching staff needs a number of replacements, which honestly could be a good thing since the staff ERA was the second highest it has been since 2006. They do return one of their top starters from last season, Stephen Knapp. Knapp finished the season with a 2.91 ERA in 80 1/3 innings with a nearly 4-to-1 strikeout-to-walk ratio. Some support should come from Derek Browne who led the Northwest Athletic Conference in ERA, and Canadians Jordan Pepper and Russell Rockwell. The pitching will unquestionably make or break the team this season. It doesn't have to be splendiferous, but it will need to improve for Bellevue to compete nationally once again.
17. University of Science and Arts of Oklahoma Drovers (46-8)
At the beginning of May the Drovers looked like a sure bet to advance to the NAIA World Series for the third time under head coach Mike Ross. Headed into the NAIA opening round their record was a staunch 46-6 and they had just plowed their way to the Sooner Athletic Conference Tournament title by outscoring opposition 50-12. USAO earned another lopsided double-digit win in their first game of the opening round against Bellevue, but then the wheels fell off the proverbial wagon. The Drovers lost their next two games, blowing leads against Reihardt and Cambellsville to have their season come to a close. While a successful 2019 campaign won't erase the bitter taste of last season's finale it certainly won't hurt. With a slew of returnees from the Chickasha-based bunch which finished in the top 10 nationally in batting average, slugging percentage and runs scored per game back, the team will be looking to end their season in Lewiston.
Enough can't be said about the bats the Drovers will be swinging. Five players who hit at least .335 will be back on a diamond. Together they batted a collective .366, topped by P.J. Garcia who it .410 and stole 21 bases. While no one on the team is a prototypical power threat, each has plenty of pop and can take the ball deep. What is especially impressive regarding the offense is that as team they were issued more free passes to first via walks than they had strikeouts, by a considerable margin too. Joining the existing offense will be Elvin Alamo, a scrappy, soft-handed shortstop transfer from Tarleton State. He batted .341 in 38 games for the Texans, a number which he should more or less replicate in a USAO uniform. Redshirt freshman Brock Henderson, a Perfect Game Underclass Honorable Mention in 2015 and 2016, had initially signed to play at Oklahoma, but will earn more playing time in the USAO infield.
As solid as the offense and defense should be, the pitching is an enormous question mark headed into the season. Only three pitchers who took to the rubber last season will be back on the mound, and two of them combined for a tiny total of 5 2/3 innings. The other didn't rack up many innings either, starting only three games and amassing only 18 1/3 IPs. Nevertheless, there is hope by way by way of transfers. Before spending last season at Oklahoma, Brett Lora pitched two years at Seminole State College where he went 7-1 and struck out 109 batters in 87 2/3 innings. Ricardo Velez was the staff ace at Clarendon Junior College where he struck out 85 batters in 62 2/3 innings for the Bulldogs. Matthew Merrill was signed by the Astros in '17, but was released early last year after appearing in six games in the minors. He'll be looking to make his comeback to professional baseball with the Drovers.
18. Antelope Valley Pioneers (46-14-1)
Pioneers were a psuedo-surprise last spring. A breakout season was indeed anticipated as they were in the initial Perfect Game Preseason Top 25, but seeing them work their way into the top 10 and reaching the NAIA College World Series left many flummoxed to say the least. Replicating last season's success won't be easy. UAV will be without their top batter and pitcher from last season, plus they will have the additional burden of having a target on their back that comes with winning conference championships and advancing to Lewiston. Despite that, the Pioneers shouldn't be counted out for another deep postseason run. There is still plenty of aptitude up and down the roster which should make this another season to remember.
Mitchell Cox and Nate Broaddus give head coach Jacob Garsez a pair of proven talents in the batting order. Cox is the leading hitter returning to the diamond after batting .353 last season and Broaddus has undeniable professional potential. Last season Broaddus batted .312 with eight doubles, three triples and eight home runs as the team's third baseman. There are two new players who'll be joining the team that the coaches are especially jazzed about. Eddie Marcotte played across the highway at Antelope Valley College and hit .370 in limited action. Cole Carder is the other name being buzzed about on campus. Garsez considers him to be one of the best recruits he has had the fortune of signing. Over the summer he played in the collegiate wood-bat Great West League where he finished in the top 10 in batting at .349 while also stealing 14 bases and accumulating 22 extra-base hits in 44 games.
On the mound Jacob Castillo has proven himself to be a dependable starter after throwing 93 1/3 innings and earning a 11-0 record with a pair of complete games. Cameron Heinrich provides additional experience after appearing in 27 games out of the bullpen. The staff could be crazy sexy good if a couple of former D-I players perform to their potential. Sean Trimble originally signed with Long Beach State and pitched at South Alabama. Noah Bode initially played at the University of Portland. The ability of the revamped pitching staff will be tested early this season as eight of the team's first 12 games are against ranked opposition; UVA hosts William Jessup and will play Lewis-Clark State at a neutral site.
19. Oklahoma City Stars (51-10)
OCU, the historically winningest program in the nation, added yet another successful season to the Stars' annals. They had to share the Sooner Athletics Conference regular-season title with USAO and lost to the Drovers in an extra inning SAC Tournament championship games, however it was Stars who advanced to represent the conference at the NAIA World Series as they advanced to Lewiston for the second season in a row.
Forecasting the Stars' success in 2019 is an enigmatic task. They will be without the talent of 14 seniors who had led the OCU to a 220 wins over the past five years along with a pair of SAC regular-season titles. From the players who had plate appearances last season, non-seniors only accounted for 363 of 2,032 at bats (17 percent). Therefore returning players such as Caleb Davis, Elliott Cary and Quinton Walbergh will need to seamlessly take the baton if the team is going to continue to strike fear in opposing pitchers.
The pitching situation isn't quite as dire, but it far from an embarrassment of riches that head coach Denny Crabaugh would normally see. They do still have Bryce Milligan, their ace from last season who went 10-2 with a 2.33 ERA and struck out 91 batters in 81 innings. He also only allowed 54 hits in 81 innings which placed him 13th nationally in hits per nine innings.
Fortunately for OCU they still are OCU. Their name, coaches and facilities allow for them to recruit and rebuild quickly. Thus, even if the team were to have to start a season from scratch they'd probably still be competitive.
20. Webber International Warriors (37-24)
The last two seasons the Warriors have been playing their best baseball since the program's umbilical cord was cut in 1994. They made their first national tournament appearance in 2017 while establishing school records for total wins and followed it up last year with a repeat invite to the NAIA Opening Round; they also captured the Sun Conference tournament title. This year, which is to be the last under long-time head coach Brad Niethammer (the only coach the program has known), the Warriors should once again compete to be elite and challenge to send their coach out with some additional hardware for the team trophy case.
Third baseman Marcus Begg has been one of the primary reasons behind the team's recent surge in success. In his first two seasons at WIU he's batted .331 and become a perpetual all-american caliber player. He'll be rejoined on the left side of the infield by shortstop Christian Rivera. While Rivera may not be much with a bat (his average dropped below the Mendoza line last spring), he is an absolute vacuum with the glove and provides solid defense to more than make up for any offensive inability. Joining them on the infield will be Quinsly Balentein. The Curaçao native looked sharp at North Central Missouri last spring, playing the game with speed and occasional pop. Also joining the team will be Carlos Pino Jr., a catcher who played his first three seasons at the D-II school Nyack. The golden glove catcher led his team in doubles and home runs and will be solid behind the plate.
The player who has received the most attention from scouts is Zak Spivy. He threw an NAIA-leading 122 1/3 innings of mostly masterful baseball last spring. As he compiled a 2.50 ERA, he also set the school record for strikeouts in a season with 103. Complementing Spivy in the rotation will once again be lefty Doug Pearl. He threw 84 2/3 innings and generated a fine 3.30 ERA. A potential big-time bullpen ace for the Warriors is newcomers Scarlen Perez who K'd 51 batters in only 28 1/3 inning at Eastern Florida State College.
21. Benedictine Mesa Redhawks (40-18)
In just their third season of existence the Redhawks nearly received a berth to the NAIA tournament, but suffered two heartbreaking losses in one day at the California Pacific Conference to have their breakout season come to a close. Nevertheless, Benedictine could take pride reaching the 40-win mark in their sophomore season as they improved on their already impressive 36-17 debut the year before. The ceiling for the team will continue to rise this season with a wealth of impact performers returning to the desert for another season of baseball.
Shawn Barrowdale, Travis Hunt and Jeremy Williams comprised the team's outfield and are the top offensive performers returning with the intention to make new head coach Brian McCabe's first season at the helm one to remember. Barrowdale batted .355 and added eight doubles, six triples and seven home runs. Hunt hit .313 and topped the team in total bases while adding 11 stolen bases. Williams didn't have as high of an average, but made up for it with his speed, legging out six triples and 24 stolen bases. They'll welcome former Oklahoma Sooner and Tarleton State catcher Hunter Hudson who has the tools to play professionally behind the plate. Roger Varela, who hit .300 in 50 at bats for DI UT-Rio Grande Valley, will help shore up the infield.
Ivan Torres, a senior lefty who earned 10 wins with a 3.43 ERA and 92 strikeouts last season, will once again be the Redhawks ace. He dominated the duration of 2018 and deservingly was named the CPC Pitcher of the Year and was an All-American honorable mention selection nationally. Ryan Wicketts is another returner who excelled at keeping opposition off the base paths. He excelled both as a starter and closer, starting six games while also earning six saves as he threw 64 2/3 innings and had a 2.92 ERA. Brandon Barnes' 5.32 ERA from last season is deceptive as he was much better than the stat indicates. Some additional staff support will come by way of Cochise College reliever Aaron Vernon. Last season Vernon appeared in 13 games, struck out a batter per inning and earned a 1.27 ERA.
22. Westmont Warriors (34-18)
The Warriors' odds for a deep postseason were deeply in their favor at the end of the regular season. They had just completed a three-game sweep of rival The Master's and hadn't lost a series since mid-February. However their successful season quickly took a turn for the worse as they were unceremoniously bounced out of the Golden State Athletic Conference after losing two of three. They then fell flat once again in the NAIA opening round, losing their first two games which included allowing LSU Shreveport to rally for seven runs in the eighth inning to get eliminated. With many of last year's top talent back in uniform, the odds are good that the Warriors can replicate last year's regular season success while reversing their woeful postseason.
Six regulars who had at least 100 at-bats will be back on the diamond, capped by Luke Coffey, who led the team in slugging and on base percentage. Taylor Garcia and Taylor Bush will return to their middle infield positions, and Tyler Roper, an experience catcher who threw out 11 of 18 baserunners, will be back behind the plate. While none of the three had jaw-dropping offensive numbers, each were more than adequate and provided invaluable, effortless defense which could be this team's best attribute. Nick Sablock, who started his college career at CSUN, brings extra potency to the lineup. He was hitting .261 for the D-I Matadors last season before missing much of the season due to injury.
Grant Garner may be the best West Coast pitcher in the NAIA. Last season the All-GSAC hurler threw 104 2/3 innings, had a 3.01 ERA, three compete games and held opposition to a .250 batting average. Bailey Reid is thought to be the team's best pitching prospect. Last season he struck out 26 batters in 17 innings and held opposition to a .164 batting average. He repeated those numbers in the California Collegiate League over the summer, striking out 22 in 13 2/3 while only allowing a single earned run. Kody McLain, who had struggled with injury since being recruited out of high school, could finally be healthy enough this season to be an impact performer on the mound.
23. Madonna Crusaders (36-18)
The battle for supremacy atop the Wolverine-Hoosier Athletic Conference will once again be one of the NAIA closely contested contests. Last year Indiana Tech was able to take the regular season crown while Madonna captured the tournament title over the Warriors. Yet it was Northwest Ohio who won their way to the NAIA World Series. Each of those teams are deserving for a spot in the preseason rankings – as is Concordia who went to the NCCAA World Series – but for now it is the Madonna Crusaders who get the early recognition.
The Crusaders return four everyday batters from last year's lineup, highlighted by Jalen Parker, who hit .350 with 11 doubles and eight home runs to lead the team in slugging percentage. Frankie Lucska and Jered Dokey also made significant contributions at the plate, batting .303 and .301, respectively. Another welcome return is Steve Parker who hit .356 in limited action in 2017. Head coach Ted Falkner is extremely optimistic about incoming freshman Zach Beadle who could make an immediate impact in the lineup and behind the plate.
Madonna's pitching prospects look good with Jack Ferguson rejoining the rotation. His numbers haven't been eye-popping, but he is still maturing on the mound. If their early results are indicative of their ability, Donovan Thacker and Victor Mencotti could both be phenomenal. Thacker got back into form over the summer pitching in the Great Lakes Collegiate League after only seeing action in four games during the regular college season. This fall he held UNOH scoreless for five innings and stuck out 10 Roosevelt batters in six innings. Mencotti, a freshman who throws into the 90s, was initially slated to be a part of the Madonna bullpen, but he dazzled in a starting role in the fall.
24. Taylor Trojans (44-16)
Top teams from the Crossroads League, Heart of American Athletic Conference and Great Plains Athletic Conference (as well as the North Star to a large degree) are extremely to gauge nationally. Every season there's a club or two from one of these conferences that has an obscene winning percentage and has compiles video game stats, however once they enter the NAIA opening round, they make a quick exit or only earn their wins against one of their small conference cohorts in the loser's bracket. With that being said it's easily to look at a team like Taylor and think they couldn't cut the mustard to compete nationally. However, that doesn't doesn't seem to be the case with the Trojans this spring. Taylor set several school records last season and many of the top statistical performers who made last year's club a success will be back on the diamond once again. As such, it's not inconceivable that the Trojans could be even better this spring, improve upon their 44 win total and .773 winning percentage, as well as be a contender to reach Lewiston.
Five players are back on offense that started at least 47 games and batted a minimum of .323. The most dangerous hitters of the handful are Nathan Targgart, who led the team with a .386 batting average and had 20 doubles, and Wyatt Whitman, who paced the team with seven home runs and stole 25 bases. Another applaudable arrow back in head coach Kyle Gould's quiver is speedy Kyle Kelsheimer, a baseball presence not seen since the days of Herb Washington, who was the Oakland A's "designated runner" in the 1970's. The last two seasons Kelsheimer has played in 84 games but only has two at-bats. His role is to be a pinch runner and steal bases, an assignment he has done successfully 42 times while only being caught three times.
The pitching staff which accumulated a 2.86 ERA also has an abundance of talent back on the diamond. Although they will be without their top pitcher from last season, four hurlers who made at least six starts return, as well as Mitch Ubelhor, who made 20 appearances out of the bullpen and had a 1.25 ERA.
25. Florida Memorial Lions (26-21)
The final school in the NAIA Preseason Top 25 is a team which had unexpected success in 2017, the Florida Memorial Lions. The Lions have traditionally been a woeful bunch, amassing 10 wins or less the previous five seasons. However, they raised their previous school single season record by 11 games and completed the season over .500 for the first time in FMU history. A big part of the turnaround is attributed to head coach Tino Burgos who was hired headed into the 2017 season. He has rebuilt the team to make them competitive despite being in one of the most cutthroat conferences. Last season they earned wins over three teams which had been ranked at some point during the season, including a victory over eventual national champion Southeastern in The Sun Conference Tournament. It is possible that Florida Memorial could be the top HBC team in any division of college baseball this season.
The team returns six regulars who had at least 100 plate appearances last spring. Three of them batted well over .300, with Axel Gomez, the conference's Freshman of the Year, leading the returnees with a .350 average. Gomez held down third base for FMU and the other crucial defensive positions of shortstop, catcher and center field will also see familiar faces back in those roles as well.
Regardless of the experience back on offense and defense, it will be the pitching which propels the Lions this season. Christian Rivera, Edgar Aparacio and Carlos Alcon were the starting pitchers in 32 of the Lions' 37 games. Rivera and Aparcio earned ERAs of 3.05 and 3.54 respectively and combined to throw seven complete games to give the team a legit 1-2 punch. Each of them should be able to turn their ability to eleven with the addition of new pitching coach Antonio Alfonseca, the 11-year MLB vet and Miami Marlin All-Star reliever who led the National League in saves in 2008.