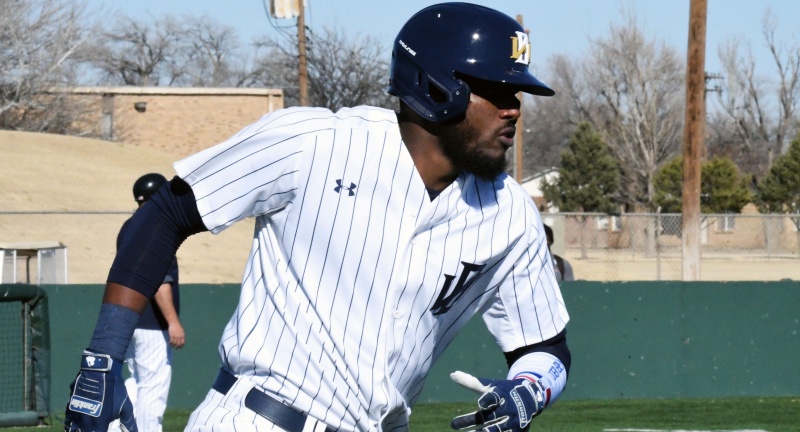 Advancing to the opening round of the NAIA championships is not a goal for Tennessee Wesleyan, it's a given. The Bulldogs have earned a berth to the NAIA national tournament every year since its inception in 2009 – an accomplishment only one other school can claim. TWC hasn't completed a full season with a win total under 35 since 2005 and they've advanced to the NAIA World Series five times since 2010. They are the reigning champions of NAIA having won the title in 2019, as well as in 2012. This spring they are the Perfect Game preseason favorite to take home the title once again.
The Bulldogs return their top batters from last season, and bolster their run-producing ability with the return of an All-American and the addition of a prospect who received a 10 grade by Perfect Game scouts coming out of high school. The pitching staff is loaded with an arsenal of arms that are ready to fluster opposition from the first pitch to the last out. TWC can also claim a head coach who has mentored 43 athletes to the professional ranks and a dozen players who have been named first or second team All Americans.
TWC will be changed by the ilk of USAO, who has one of the top pitching staffs in all of college baseball and the 2018 titleholder, Southeastern. Both clubs only lost a single game last season. St. Thomas, who finished runner-up to the Bulldogs in 2019, Freed-Hardeman, who are on the precipice of becoming a new annual power, and LSU Shreveport, the only other team to advance to the NAIA Opening Round every year since 2009, all have title-winning talent as well. Faulkner, who has advanced to Lewiston more than any other team over the past decade, is also a strong candidate to claim the national championship, as are the rest of the teams which comprise this list.
| | | | | |
| --- | --- | --- | --- | --- |
| Rk. | School | State | Record | 2020 Finish |
| 1 | Tennessee Wesleyan Bulldogs | TN | 16-6 | 10 |
| 2 | USAO Drovers | OK | 17-1 | 4 |
| 3 | Southeastern Fire | FL | 26-1 | 3 |
| 4 | St. Thomas Bobcats | FL | 19-5 | 2 |
| 5 | Freed-Hardeman Lions | TN | 16-4 | 1 |
| 6 | LSU Shreveport Pilots | LA | 22-4 | 8 |
| 7 | Faulkner Eagles | AL | 18-4 | 6 |
| 8 | Georgia Gwinnett Grizzlies | GA | 21-2 | 15 |
| 9 | Cumberlands Patriots | KY | 19-1 | 16 |
| 10 | Indiana Southeast Grenadiers | IN | 18-1 | 23 |
| 11 | Campbellsville Tigers | KY | 13-8 | 12 |
| 12 | Oklahoma City Stars | OK | 17-8 | 5 |
| 13 | Benedicine Mesa Redhawks | AZ | 22-7 | 19 |
| 15 | Bryan Lions | TN | 14-6 | 13 |
| 15 | Vanguard Lions | CA | 21-6 | NR |
| 16 | Central Methodist Eagles | MO | 16-5 | 18 |
| 17 | Keiser Seahawks | FL | 19-6 | NR |
| 18 | Arizona Christian Firestorm | AZ | 18-9 | 14 |
| 19 | Indiana Tech Warriors | IN | 11-5 | 12 |
| 20 | Georgetown Tigers | KY | 11-8 | 9 |
| 21 | Wayland Baptist Pioneers | TX | 21-7 | NR |
| 22 | Reinhardt Eagles | GA | 18-7 | NR |
| 23 | Central Baptist Mustangs | AK | 21-5 | NR |
| 24 | Concordia Cardinals | MI | 13-4 | 20 |
| 25 | Lyon Scots | AR | 20-6 | 22 |
Subscription includes reports on all of all top 25 teams as well as top 20 prospects

1. Tennessee Wesleyan Bulldogs (16-6)

Each of the Bulldogs' top five hitters from last season will be back for what should be a juggernaut of an offense. Gary Mattis and Alex Flock each easily eclipsed the .400 mark last season. Mattis is an acrobatic middle infielder with good bat strength and speed. He was one of the top shortstop prospects out of high school and played one season at Florida Atlantic where he impressively hit .344 in 24 games. At Gateway Community College, he stole a nation-leading 64 bases. Mattis was batting .445 and slugging .785 when the season was called last year. Flock has a lot of baseball under his belt as this will be his fifth season as an everyday player. Prior to playing for TWC he was a regular at Brescia. Flock had been hitting .426 in 22 games in 2020. Jermayne Ward made starts in center field, second base and shortstop last spring and batted .366. Jhsomel Rodriquez is a senior shortstop from Venezuela who has hit .330 in two years at TWC and De'Andre Pitts was a regular at Longmont before joining the Bulldogs last season. He hit. 351 in 22 starts as the team's designated hitter and leadoff batter. Other Bulldogs back include slugging catcher Shamoy Christopher, who often hit cleanup for the team last season, and outfielder Dan Fry, who hit .361 with 10 doubles, nine triples and eight home runs in 2019 and .311 last season. Pitts has been a college journeyman, but may have finally found a home at Wesleyan as he batted .351 in 22 starts last season.

What gives TWC the edge out of the gates is the return of Bryce Giles. Giles missed last season, but in 2019 he batted .387 with 43 walks to finish with a sensational .545 on-base percentage. He also topped the team with 23 stolen bases and was named to the NAIA World Series All Tournament and Appalachian Athletic Conference All Tournament Teams on the way to leading the team to the national title.

TWC also added a monster bat with the signing of Zach Hogueisson. Hogueisson led the state of California in home runs his senior season in high school and was one of the top outfielders from his class. His swing hasn't found a home and he has bounced around a bit with stops in Arizona State and Kansas State, as well as a successful stint at Central Arizona where he helped the team to a junior college national title.

Only three pitchers who threw 10 innings in 2019 returned to the team last year. With the ill-fated 2020 being called early, it gave the staff an opportunity to develop and gel for a deep postseason run.

Like Giles on offense, Irving Martin missed 2020 but was an important member of the title-winning team in 2019 when he struck out 96 batters in 80 2/3 innings. He will be back on the mound along with a cache of dominating arms. Chris Koeiman pitched spectacularly at Arizona Western College, going 12-2 with seven complete games, a 1.44 ERA and only allowed 72 hits in 94 innings. In five starts last spring he held opposition to a .196 average and struck out 33 batters in five starts. Landon Walker was a highly rated high school arm and spent two seasons at NCAA D-II Union University before he excelled at Chattanooga State CC. He appeared in eight games in a mixed role last year at TWC he had a team leading 0.81 ERA in 22 1/3 innings of action. Jayden Kruse excelled at Iowa Western, one of the nation's top community colleges and was phenomenal last spring for TWC. In 19 1/3 innings he only allowed 10 hits while striking out 28. Kobe Foster, a transfer from Motlow State Community College, struck out 102 batters in 75 1/3 innings in 2019 for the Bucks while only allowing 38 hits. His ERA for the season was 1.61 and opponents hit .143. Chandler Kendall was the rare freshman who made significant contributions on a TWC team. In addition to making six appearances on the mound where he fanned 18 in 17 2/3, he also is a highly-regarded offensive player who has the skills to play anywhere defensively. He was rated a Top-500 player coming out of high school. A noteworthy addition to the staff is Nick Hollas, who threw 26 1/3 innings primarily as a starter at UT Rio Grande Valley in 2019.

2. USAO Drovers (17-1)

The Drovers dropped the finale in their opening series of the season in 2020. It would be their only loss last spring as they rolled to 16 mostly lopsided wins in the shortened season. The crux of competing against USAO is unquestionably their stellar pitching staff. Only four times did opposition manage to muster more than three runs against one of the most dominating pitching staffs not only in the NAIA, but all of college baseball. While the Drover offense doesn't hit a lot of home runs (they only had nine last season), they hit for a tremendously high average and are extremely aggressive on the bases. They finished last season tenth in team batting average and were in the top-20 in stolen bases, doubles and runs per game.

Even without Matt Merrill, who signed with the Nationals in November, the Drovers can claim one of the stingiest pitching staffs in all college baseball. Last season USAO was tops in ERA at 1.89 as well as opposing batting average at .169. Colton Williams, who has a perfect 21-0 record in 23 NAIA appearances with eight complete games, leads the staff. Williams was named the Sooner Athletic Conference Pitcher of the Year the past two seasons and could legitimately have been dubbed the two-time National Pitcher of the Year as well had the honor been awarded last season. He should pace the Drovers to a sixth-straight top-20 finish in team ERA, as last season he only allowed two earned runs in 29 2/3 innings. Williams also struck out 36 during those innings while only allowing 14 hits. Adam Moraga and Jean Muntaner will both be rejoining Williams on the starting staff. Moraga impressed in his first season with a 1.46 ERA in four starts. Muntaner has made 21 starts over the past two seasons with 137 strikeouts in 124 2/3 innings while only allowing 92 hits.

All seven players who started at least 18 of 19 games are back in the everyday lineup this season. That list includes senior outfielders Ian Laureano, Luis Pelayo and Christian Laboy, who batted a combined .414 last year. Laureano and Laboy both came to USAO from Puerto Rico and Pelayo hails from Aruba. In addition to being excellent and patient at the plate, each uses their speed and instincts to create havoc defensively. Jake Womack, who excelled in Chickasha in high school, returns to his hometown after starting his college career at Connors State and Stephen F. Austin last spring, and is expected to make an immediate impact.

3. Southeastern Fire (26-1)

Aside from a single one-run loss in their second game of the season, the Fire played perfect last spring and won 26 games to end the abbreviated season in the top spot of the national rankings. They dominated 2020 by batting .388 as a team with 77 home runs to clobber opposing pitching to a laughable 12.19 ERA. Meanwhile, the starting staff and bullpen was just as oppressive as they held opposition to a tiny .208 average while striking out 258 batters in only 215 innings. Expect more of the same this season as SEU looks to bring the national championship back to Lakeland.

The Fire will be without the services of Zach Cornell, who arguably was the top hitter in the NAIA last season. Cornell batted a lofty .519 with 24 extra-base hits in only 108 at-bats and signed a free agent contract with the Washington Nationals. Two other everyday players who batted over .400 with double-digit home runs won't be back either, which creates a pretty substantial hole in the batting order. Nonetheless, there still is plenty of firepower back with Sam Faith, Nick Bottari and Colton Onstott returning to the diamond. Faith, who started his college career at Missouri State after ranking as one of country top high school shortstops, slashed .455/.524/.693 last season and was named a preseason All-American. Bottari was a former Miami Hurricane signee who spent two springs at Hofstra before hitting .364 last season and .385 in 51 starts in 2018 to help SEU take home the national title. Bottari's physical health has been irksome, but when he's in the lineup he's a force to be reckoned with. Nebraska native Onstott nearly doubled his home run production last season from five to nine despite playing in half as many games and raised his career batting average to .388. Pedro Castellano struggled at Central Florida as a junior in 2019, but found his groove last season as he hit .351 with 10 doubles and 10 home runs. Shamir Morales, a catcher from Puerto Rico who played at Bethune-Cookman last season, has a very high ceiling and excels behind the plate defensively as well as at the plate.

Bryce Mulcahy, the ace of last year's staff, will be back on the mound. In his first season at SEU he held opposition to a .174 batting average and only allowed 5.40 hits per nine innings. Zach Rice, spent his first three college seasons pitching for D-II power West Chester. He has brought his rapidly-rising repertoire to Florida and is getting professional looks. Christian Camacho, who previously pitched at Auburn and Pitt, is expected to make an immediate impact on the mound as a starter as well. Brandon Heiss, who was selected by the Cubs out of high school, pitched at Arkansas and FGCU before arriving at SEU last season. He fanned 35 batters in 25 innings while only allowing 13 hits over six starts.

It's going to be game over for opposition once the arms out of the bullpen take over. Heath Olive throws with tremendous velocity and mauled opposition last season at Faulkner. In 18 2/3 innings he struck out 33 batters while only allowing 14 hits and five walks. Al Pesto is another SEU player whose college career has been a bit snake-bitten due to injury, but is ultra-elite when healthy. Since 2016 when he went 2-0 with a 1.83 out the Duke bullpen, Pesto has only thrown nine in-game innings. Over the summer he was on the cusp of triple digits with his fastball and has a top-shelf cutter and changeup to compliment it. Marc Soto and Ryan Munoz give the team another pair of experienced arms who can hold a lead or make a spot start when necessary.

4. St. Thomas Bobcats (19-5)

The Bobcats started and ended 2019 as the No. 2 team in the Perfect Game rankings – which is also where they spent the majority of the short-lived 2020 season. Reloaded with another cache of talented transfers and newcomers, the Bobcats will be one of the top NAIA teams in the nation once again.

Daniel Mondejar, Alejandro Rivero and Joey Thompson are the most experienced and established players on the team. Mondejar, whose family left Cuba for the United States, is the team's everyday catcher and a legitimate professional prospect. After batting .305 and being named to the NAIA's All-World Series team in 2019, Mondejar was leading the team with a .403 batting average in 2020. Rivero, another Cuban import, hit 15 home runs in '19 and is batting .304 over 88 games at STU. Thompson, an aggressive, speedy outfielder, was the Sun Conference Freshman of the Year in 2019. He has a .346 batting average over two seasons with the Bobcats. Gus Guerra is a senior leader on the club and has been a presence on the St. Thomas diamond since 2016. His playing time and statistical output have been increasing each season and he hit .365 during the COVID shorten season. Jack Khawly has a very high ceiling and signed with Miami out of high school. He has a strong arm at third base and an even stronger swing at the plate. He was batting .294 in his first season at STU and leading the team in home runs. Speedy Kobe Lopez played in 100 games over three seasons at Florida International before transferring to St. Thomas. He batted .313 primarily from the leadoff spot last year and provides excellent defense at the middle infield positions.

Starting pitcher Ernesto Pino paired with catcher Mondejar at Miami-Dade CC as well as playing for Spain's national team. He was masterful last season as he held opposing batters to a .184 batting average while striking out 40 batters in 29 innings. He threw a seven-inning no-hitter against Middle Georgia State in a key contest last spring. Christian Dearman and Chris Coipel will join Pino as regulars in the rotation. Dearman has a funky, deceptive delivery and pitched well in 20 relief appearances at Florida International in 2019 before transferring to STU. Coipel, who also started his college career at FIU, has been an important member of the Bobcat starting staff the past two seasons as he has made 16 starts and amassed 88 2/3 innings with a 3.86 ERA. Jason Graña was a highly-ranked shortstop coming out of high school, but has changed his focus to the mound where he is also impressive. In 38 relief appearances over two seasons he has earned 21 wins or saves. Last season he was holding opposition to a .109 batting average (six hits in 18 1/3) and a 0.49 ERA. Luis Gonzalez appeared in seven games in relief as a freshman last year and only allowed a run to score in one of them. During the outings he struck out 24 batters in 14 1/3 and finished with a 1.88 ERA. Robert Touron was named the seventh-ranked right-handed pitcher in Florida out of his national high school class and 45th overall in the country. He was drafted by the Reds and committed to Miami, but never took to the hill for the Hurricanes. He threw in a mixed role last season for STU with two starts in six appearances in which he struck out 19 in 20 innings and was credited with a pair of saves.

5. Freed-Hardeman Lions (16-4)

The Lions were Perfect Game's preseason pick to take home the title in 2020. With few departures from last year's team, there are high expectations for FHU to play at that upper-echelon of ability and advance to the NAIA World Series once again.

Josh Sears, a super-sized slugging first baseman, clubbed 42 homer runs his first two times in each of the past two seasons while slashing .369/.460/.728 will once again be back to lead the offense. He batted .350 with eight doubles and four homers in 60 ABs last year. Pencil him in for another spot in the top-five nationally in home runs and slugging percentage. On the other side of the infield, Will McCall should provide plenty of pop as well. After an impressive fall in 2019, much was expected of the third baseman in 2020 and he played up to expectations. He hit .415 and slugged .677 thanks to five doubles and four home runs. Center fielder Dom Pisano, who had batted .306 over 80 games at FHU, and Christian Busby, a speedy senior outfielder who commonly can be found in left field, are two additional important cogs to the Lion attack. Zayne Willems, who started 25 games at catcher for Texas Tech in 2019 and who hit .415 at Colorado Christian last year, should give the club some extra oomph in the batting order. Neil Freeman, a transfer from Eastern Illinois, and Von Watson, who previously played at Lipscomb, are expected to help propel the offense to an outstanding season as well. Watson was drafted by the Phillies out of high school and had been rated as the top prep outfielder in Tennessee.

The Lions' pitching staff is extremely deep, experienced, and most of all, talented.

Alex Huey, Jacob Sawyers, Connor Creasy and Austin Steel are a quartet of established starting pitchers who combined to throw 299 innings and 15 complete games in 2019 and impressed again in 2020. Huey topped the team with a 12-2 record and had a 2.88 ERA as a freshman in 2019. Last season he threw complete games in two of his four outings and stuck out 31 batters in 25 innings while only allowing five walks. Sawyers is an extremely experienced pitcher as 2021 will be his fifth at FHU. He has three plus pitches that he throws for strikes and earned a 2.22 ERA in 29 appearances over the past two seasons. Connor Creasy returned from a redshirt season and struck out 33 batters in 32 1/3 innings last year while only allowing 18 hits to hold opposition to a .164 average. Steel has been credited with a 24-5 record in three seasons as a Lion. He is a workhorse who compiled nearly 200 innings on the mound his first two seasons and threw complete games in three of four outings last year. Landon Sewell was the 2019 American Midwest Conference First Team closer and will be back in the bullpen once again.

6. LSU Shreveport Pilots (22-4)

The Pilots had won seven of the past nine Red River Athletic Conference tournament titles and were well on their way to earning another crown last season. They have an incendiary LSUS offense that was batting .342 and manufacturing nearly eight runs per contest last season while a top-of-the-line pitching staff was making a habit of hanging zeroes on the scoreboard. Expect more of the name this year.

The offensive onslaught is scheduled to continue in 2021 with Preseason All-American Payton Robertson leading a largely intact offense. Robertson, the reigning Red River Athletic Conference Player of the Year, has batted .376 since transferring from Lamar, where he played his first two seasons. He was the team's primary leadoff hitter last season and somehow managed to steal 26 bases in the abbreviated season. Austin McNicholas initially intended to stay home and play shortstop for his hometown Texas Longhorns, but instead opted to bring his smooth glove, quick exchange and solid arm to the LSUS infield. Not only does he provide unparalleled defense for the team, he has batted .358 over two seasons and has the overall skills to play at the next level. Ryne Ray has batted .359 in two seasons since returning home to Shreveport after a stint at Louisiana. Not only does he provide the team with a solid bat, he is excellent behind the plate. Taylor Fajardo batted .344 and topped the team with seven home runs last season after slugging 17 in 2019. Kody Kolb is an experienced speedy outfielder who hit .333 with 11 stolen bases in his first season wearing purple and gold.

The Pilots' pitching is solid, but will be without their top starting performer from last season, David "Buckshot" Jones. Kevin Miranda is the highest ceiling of returning starters. The Chiriqui, Panama native entered the rotation after transferring from Clarendon College. He made six starts last season and struck out 29 batters in 26 2/3 innings with a complete game shutout. Luisdiego Quintana showed promise in a dual role last season with four starts in 10 appearances. He earned an NAIA-leading six wins, but will likely be a bullpen specialist with Neffendorf welcoming a pair of highly-anticipated pitchers to his staff. Tuck Tucker, a long-limbed lefty with a country strong build, verbally committed to Texas Tech before starting his college career at Maryland. He is anticipated to make an immediate impact, as is Sebastian Selway, a transfer from San Francisco State. Selway made 11 appearances for the Gators last spring, earning a 1.80 ERA while holding opposition to a .224 batting average.

7. Faulkner Eagles (18-4)

Despite having a refurbished roster, Pat McCarthy's Eagles appeared to be well on their way to yet another appearance at the NAIA World Series as they finished 2020 with an 18-4 record. The Eagles haven't finished with a season victory total under 48 since 2010 and all signs point to yet another heavy win total for the perennial NAIA power.

Shawn Ross didn't put up prolific statistical numbers last season, but much is anticipated from the Puerto Rican native nevertheless. His strong swing has plenty of power potential and he provides a good glove and strong arm on the left side of the infield. Look for him to take home some postseason awards for his on-field play and get some long looks from scouts. Jonathan Villa played briefly in the Tampa Bay organization out of high school, but fell out of favor with the Rays due to his off-the-field behavior. He has since corrected his character and is a leader both on the diamond and in the dugout. Over the past two seasons he has battled .333 in 75 games as the club's catcher. Faulkner coaches like the cut of the jib of David Espinal, a transfer from Cuyahoga Community College. He batted .412 with 10 home runs for the Triceratops in 2019. Alex Arauz excelled at junior college power Chipola College, was a starter at Florida Atlantic last season, and will bring his balance of offense and defense to the Eagles this season.

Antonio Frias has struck out 162 batters in 117 1/3 innings as an Eagle and earned a 3.22 ERA as the staff ace the past two seasons. He will once again be back on Faulkner's mound. Joining him on starting staff will be July Sosa and JC Toro. Sosa was brilliant for Monroe College in 2019 where he struck out 114 batters in 71 2/3 innings while only allowing 57 hits. He was named an NJCAA All-American at Monroe, which is an honor Frias took home for the same Mustang club in 2018. Toro showed tremendous promise in 2019 at Broward College as a freshman, where he compiled 63 strikeouts in 76 2/3 innings with a 3.40 ERA.

8. Georgia Gwinnett Grizzlies (21-2)

After losing their opening series against Southeastern, the Grizzlies rattled off 22 straight wins before the season was cancelled. The wins rocketed the revamped GGC roster from the mid-teens into the top-five in the rankings. Their pitching staff lost a pair of game-changing arms, but they have lots of gas left in the tank for another run.

GGC's offense is in fine shape with only one regular starter not returning to the diamond this spring. Most notably back will be the tandem of Gage Howell and Austin Bates. Howell was drafted by the Braves out of high school but struggled and broke his thumb playing in the rookie Gulf Coast League. He played at Bryan for two years and batted .325 with nine home runs for the Lions in 2019. In last year's shortened season he was batting .359 and leading the team with six home runs, 22 walks (to amass a .505 on base percentage) and added 15 stolen bases. Over the summer he continued to excel while playing for the Savannah Bananas of the summer Coastal Plain League. Bates was New York state's top-rated catcher and the seventh-best prospect overall coming out of high school. He started his college career at Chipola College where he helped the team win the Junior College 2018 national title. He then moved on to Eastern Florida State College where he was named the Southern Conference Player of the Year. Bates batted .333 in 48 at-bats last season. Nick Barnes. who has made 126 starts for GGC with a .323 career batting average, will become the all-time Grizzly home run leader next time he cranks one over the fence. The imposing 6-foot-4 Livingston Morris has the potential to be a big-time player and reportedly upped his already impressive skills since last season. He is an athletic outfielder with quick hands, strength and speed who batted .321 last spring and has the ability to put up monster numbers.

Gwinnett had NAIA's most dominating starter and closer combo last season in Hunter Peck and Alex Cook. However, neither will be back on the diamond this spring. Hunter Dollander, who has earned 16 wins with only a single loss in his three seasons on the mound at GGC, will be back for another year. In 2020, Dollander had a 2.74 ERA and fanned 29 batters in 23 innings. He will be backed by Jonathan Haab, a highly-regarded transfer from NCAA D-III's Oglethorpe University. Last season Haab struck out 42 batters in only 25 innings for the Stormy Petrels. He has a mid-90s fastball which is bolstered by an above-average curveball and slider. Gavin Heltemes is another transfer who is being looked upon to bolster the staff. Heltemes set the single season and career strikeout records at Coffeyville Community College as he fanned 170 batters in 132 1/3 innings. He also pitched one season at Central Arkansas where he also struck out a batter per inning. Twin towers 6-foot-7 Rob Hamby and 6-foot-5 Rhian Mann both started their college careers at NCAA D-I schools before joining GGC last year. Hamby had a 1.59 ERA in 17 innings over six appearances in 2020, while Mann pitched in eight games and only allowed five hits in 10 2/3 innings.

9. Cumberlands Patriots (22-3)

The 2019 edition of the Patriots' team was an offensive juggernaut which ended the year tops in the league in both home runs per game and slugging percentage. The team won 46 games and finished just short of advancing to Lewiston. While a hunk of that power graduated, the 2020 club showed that they can still swing with the best and this year will be a continuation of the same.

Outfielder Bryan Leef put up monster numbers in 2019 as he was a behemoth in the batter's box. The California native batted .393 with 20 home runs to place in the top-three nationally in slugging percentage. His offensive onslaught continued last spring as he was batting .367 with nine home runs, six doubles and three triples to amass an .800 slugging percentage. He also has outstanding baserunning ability and has swiped 26 bases over 76 games while only being caught once. Ray Villanueva and Pedro Nazario set the table for Leef. Villanueva was the club's leadoff hitter and center fielder last season and joined the team from Santa Ana CC, the same school that developed Leef. Nazario excels at second base. Villanueva was batting .311 in his first year at UC while Nazario was second on the club with a .348 average. An accomplished readdition to the team will be third baseman Jose Rojas. Rojas topped the team in batting at .451 in 2019 and only struck out five times in 144 at-bats. New to the roster is outfielder Over Torres. Torres hit .361 at Yavapai College in 2018 and started 51 games at Bethune-Cookman in 2019. Coaches believe his athletic ability will contribute to the team's winning ways and could earn him an opportunity to play professionally.

The Patriots' pitching was revamped in 2020, but remains intact for the upcoming season. Colton Easterwood and Garrett Vathroder are expected to lead the staff as a starter and closer respectively and compete for post-season honors. This will be Easterwood's fifth season donning the red, white and blue. He was having an incredible season last spring as his outings earned him a 2.20 ERA, 42 strikeouts in 32 2/3 innings and a .177 batting average against. Vathroder redshirted in 2019, but struck out 36 batters in 22 innings the previous year and held opposition to a .197 batting average. He had a 1.54 ERA and four saves last year. Nathan Geissler and Walter Hernandez are expected to complete the pitching rotation. Geissler was much improved in 2020 following a rocky 2019. Last spring he had a 1.52 ERA in five starts which included a shutout in his season debut.

10. IU Southeast Grenadiers (18-1)

The Grenadiers were off to their best start in school history in 2020 with a torrid offense that was hitting .362 and a stingy pitching staff that stymied opposition from the first to last out. Head Coach Ben Reel is anticipating those trends continue as the roster remains relatively the same from the COVID-shortened season.

The Grenadiers' offense starts with leadoff hitter Clay Woeste and continues to impress down the lineup. Woeste is in his fourth season of playing at IU Southeast and has a .357 batting average. In addition to supplying surprising pop as a second baseman (he had five home runs in 76 at bats last year), Woeste has successfully swiped 51 bases over the past two seasons. Brody Tanksley is also in his fourth year as a Grenadier and has compiled a .329 batting average as the team's catcher. Fortunately for Woeste, the two are teammates as Tanksley would be one of the best bets to be able to stop Woeste's stolen base streak as he has a rifle of an arm which supplies quick and accurate throws to second base. A big addition to the team is Matt Monahan. He can play either of the corner positions of the infield and was the Chicagoland Collegiate Athletic Conference Player of the Year for St. Xavier in 2019. He batted .373 with 67 doubles in four years with the Cougars. Duante Decello only managed a .185 batting average his first season in New Albany, but was topping the team with an amazing .519 batting average when the season was called last year. Two transfers were making themselves at home at IU Southeast in 2020 and should continue to rake in 2021. Jake Scott was batting .362 after transferring from Houston Baptist and Marco Romero, who had put up big numbers for 2018 NJCAA D-III National Champion Oakton CC, was batting .385.

Hunter Kloke sat out 2019 after transfering from conference rival Brescia. 2020 was supposed to be his official breakout season and was slated to pitch in front of scout filled stands in the Cape Cod League following the regular season, alas those plans didn't come to fruition. In his limited action he did impress as he had a 2.45 ERA and held opposition to a .218 batting average in 29 1/3 innings. Trevor Reynolds, who has made 17 solid starts over three years for IU Southeast will rejoin Kloke in the rotation. Jared Jones, another transfer from St. Xavier, and Lane Oesterling will also start a fair share of games. Jones threw completed games in 13 of 30 starts at SXU and threw 236 innings over 55 total appearances with a 4.39 ERA. Oesterling was a freshman year and only had the opportunity to see 5 2/3 innings of action.

11. Campbellsville Tigers (13-8)

The Tigers were highly-rated in 2020, didn't really play up to expectation as they were only 13-8 when the season was nixed. The struggles were primarily on offense as the pitching staff held opposition to a .214 batting average and a 3.50 ERA. The struggles which hindered the offense were likely an aberration and CU should compete for the title in both the competitive Mid-South Conference as well as nationally.

Colton Titus initially impressed at Centralia College in Washington state and earned a roster spot to play baseball at Towson in Maryland last season, but instead detoured to Kentucky where his offense and defense will help lead the Tigers to the postseason. The skilled third baseman hit leadoff for CU last season and batted .358. Tommy Sepulveda, Titus' infield neighbor at shortstop and another whiz on defense, batted .336 in 2019 after stinging opposition to the tune of a .373 average at Cisco College. Looking to drive them home will be Eddy Arteaga, who was one of the nation's top catching prospects coming out of high school. Arteaga has big time power potential from the left side of the plate. Despite Arteaga's ability as a catcher, he may have to find a new everyday position with the addition of Dutton Elske from the University of Portland. Elske is highly-touted for his catching ability and has started 79 games behind the plate for the Pilots and called the games himself. A late addition to the roster is Aaron Greenfield, who was rated a 9.5 of 10 by Perfect Game scouts coming out of high school thanks to his aggressive swing and strong outfield arm. After only earning a single at-bat for North Carolina, Greenfield transferred closer to home at Cal State Dominguez Hills. He hit .349 with five home runs last season for the Toros.

Alexander Salazar and Gage O'Brien dominated opposition on the mound last season as they combined to strike out 88 batters in only 51 innings; however O'Brien transferred to Southern Illinois to complete his college career. That leaves Salazar, a Hyogo, Japan native, as the team ace. Salazar, who reportedly threw 200-pitch bullpens up to four times a week at Riverside Community College, loves to mix finesse and strategy to keep hitters off balance. In his five starts last season he earned a 1.76 ERA and held opposition to a .173 batting average. Brady Tedesco has bounced around a bit as he started his college career with South Mountain Community College and spent a season at Lewis-Clark State College. In five starts with the Tigers last spring he only allowed 14 hits in 21 innings while striking out 26. Salazar and Tedesco will be joined in the rotation by Korren Thompson, a hulk of a hurler who last pitched as the closer for the University of Cincinnati. With the Bearcats in 2019 he recorded 13 saves and 36 strikeouts in 34 innings while holding opposition to a .242 batting average. Blake Hearn has been sidelined due to injury but has a high velocity arm when healthy. He is another imposing presence at 6-foot-5, but a broken hand stalled the development of his upper-90s fastball this fall. Also look for Gage Smart to contribute out of the bullpen. Smart excelled at Buena Vista University in 2019 where he held opposition to a .125 batting average and earned a 1.14 ERA in 23 appearances.

12. Oklahoma City Stars (17-8)

The Stars will have to shine without Tyler Williams, who was one of the top players in NAIA over the past two seasons. Nevertheless, OCU retained, regained and infused a number of everyday players who will keep defenses playing on their heels.

Cross Factor excelled in his debut as the team's center fielder. The former Oklahoma State signee made the short move down I-35 and hit .364 with 12 home runs, four doubles and three triples in the abbreviated season. Also excelling after leaving an NCAA D-I program were second baseman Gunner Halter and first baseman Dalton Reed. Halter batted .287 at Mississippi State in 2019 and a lofty team-leading .426 in 94 at bats last year for OCU. Halter, who has been drafted twice as a pitcher, also appeared in seven games out of the bullpen and struck out 11 batters in 6 1/3 innings of work. Reed was a junior college All-American who hit 44 home runs in two seasons, but couldn't quite find his groove at Kentucky where he started 49 games and only managed to hit .222. In 25 games for the Stars last season Reed hit .321 with 14 extra-base hits. Reed is also remarkable on defense where he is overly-agile considering his 6-foot-4, 235-pound frame. Another outstanding returner to mention is outfielder Peyton Crispin, who hit .401 in 48 starts in 2019 and .320 last season. Head Coach Denny Crabaugh has been quoted to state that the next time he writes Caleb Davis' name in the lineup it will be one of the best moments of his coaching career. That is because Davis missed last season after shockingly learned that he had testicular cancer which had spread to his lungs. Davis batted .357 with 14 doubles and 10 home runs in 2019. Cade Stephens, who batted cleanup and hit .301 and .328 in his two seasons at Cowley Community College, should make an immediate impact on offense as well.

Forecasting the Stars' starting pitching success is a difficult task. The projected rotation has shown flashes of brilliance and has very high potential, but they've also been knocked around a bit. Jake Patterson is the top pitcher on paper. In 2019 he allowed 83 hits in 65 2/3 innings and finished with a bloated 6.03 ERA, but looked much better last spring when he threw 31 2/3 innings with 43 strikeouts, had a complete game shutout and earned a 3.69 ERA. Tanner Schoeninger and Tanner Sparks are penciled in to round out the regular rotation, but both have had trouble keeping opposition off the basepaths. Schoeninger had a 6.80 ERA in 11 appearances at Northeastern JC in 2019 and a 5.20 ERA in six outings at OCU last spring. Sparks was very highly-rated coming out of high school where he impressed both as a pitcher and shortstop. He initially attended Oklahoma State, but in his two innings total of work as a Cowboy in 2019, Sparks walked six and had an ERA of 13.50. Last spring he earned a 5.25 ERA in 12 innings. Tyler Polk was the top-rated Oklahoma prep prospect when he struck out 104 batters in 58 2/3 innings with a 0.48 ERA. Like Sparks, he initially attended OSU, but didn't get an opportunity to play as much as anticipated. He could be a monster contributor if he plays to his potential.

13. Benedictine Mesa RedHawks (22-7)

The RedHawks had a breakout season in 2019 as they spent the entire year in the Perfect Game Top 25. After starting 2020 just inside the Top 20, they were knocking at the door of the Top 10 before the season was called. They've earned a strong national ranking consideration again this year as a walth of players on offense and the mound that made them successful are back once again.

The RedHawk offensive attack is led by the small in stature, but big on impact, center fielder Jeremy Williams. Williams has a .321 batting average in three seasons at Benedictine and has compiled 65 stolen bases. To William's side in the outfield will once again be senior slugger Travis Hunt who is a monster masher in the middle of the lineup. He was batting a team leading .374 with seven home runs, 10 doubles and 10 stolen bases in only 91 at bats last season when the season was called. Rounding out the outfield will be Michael Gaverick, who is projected to put up All Cal-Pac-esque numbers as well. Michael Avilucea could be the best hitter of the bunch. After excelling at Luna CC in New Mexico, the skilled second baseman found his way into the clean-up spot in the Redhawk lineup. He has batted .339 over two seasons in Mesa.

Aaron Vernon and Tyler Hilton each made at least five starts in the shortened 2020 season. Vernon had a 9-1 record in 14 appearances in 2019. He only stuck out 49 batters in 77 innings that season, but nearly eclipsed that mark last year in only 40 2/3 innings. Hilton had returned home to Mesa after spending 2019 on the roster of the College of Idaho where he made 12 starts. He threw two complete games last spring and fanned 27 in 28 2/3 innings with only seven walks. The tandem will be joined in the regular rotation by towering hard tosser Malik Binns. The 6-foot-7 Binns struggled with control at Waubonsee CC in Illinois where he walked 51 batters in 36 innings, but he did fan 41 and only allowed 23 hits. Head Coach Brian McCabe has very high hopes Binns will be an important part of the team's success this spring.

14. Bryan Lions (14-6)

The Lions have habitually advanced to the NAIA Opening Round, but struggled to take the next step and advance to Lewiston to play for the whole enchilada. Head Coach Clint McAuley had anticipated last year's club could make the jump, but they didn't get the chance. This year's well-rounded team could finally make that happen.

Wade Weinburger is one of NAIA's most prolific bashers and put up staggering numbers his first two seasons with a .342 average and 40 home runs. His slugging percentage suffered a setback in 2019 as it was nearly 250 points lower than his freshman year. He seemed to find his power swing again in the abbreviated 2020 season when six of his 18 hits were home runs. David Scoggins, like Weinburger, has big time power potential. He hit 13 home runs as a freshman back in 2018; however his slugging numbers have dropped since his debut season. Regardless, he has the ability to put bat on ball and has a career .321 average. Second baseman Tyler Scott will be back for his fifth season with the Lions to add to the astonishing total of 173 games played for the team. The Canadian sensation was leading the team with a .417 batting average last year. Jacob Justice, who has 140 games of experience and hit for .333 batting average last spring, and Bass Cooper, who was the top-ranked high school first baseman coming out of Tennessee in 2018, are important offensive cogs as well. Destine Udombon has crazy quickness and stole 22 despite making only 22 starts for the team in 2019; however he had a terrible time getting on base last season. If he is able to get on base, look out.

The pitching staff is largely intact from opening day last season which will alleviate the youth and inexperience which was a question mark last season. Big things are expected from ace Joseph Cuomo. He has shown the ability to perform in big games and was 5-0 last spring with a 1.57 ERA in 23 innings. Jacob Hallmark also looked sharp last season with 26 strikeouts in 20 innings and a 3.60 ERA. Jacob Buffington is a towering 6-foot-7 lefty who'll dominate at the back end of the rotation of pitching coach Joey Pavlovich is able to get him to throw strikes. Reece Roach and Trever Ferguson give the team experience and depth in the bullpen. The pair combined to appear in 21 games in the shortened 2020 season and had 1.64 and 2.29 ERAs respectively.

15.Vanguard Lions (21-6)

The Lions were headed up the rankings last season thanks in large part to a potent offense which hits for high average with power. With that well-stocked roster returning, paired with a high potential pitching staff, Vanguard will be clawing their way to the top of the Golden State Athletic Conference standings and earning an invitation to the NAIA World Series.

Landon Riker, Joe Johnson and Chad Sutton give Vanguard an enviable trio able of changing the outcome of a game in a single swing. Riker recorded a .349 batting average his first two seasons playing for Head Coach Rob Pegg. The senior center fielder was well on his way to eclipsing his 11 home runs in 2019 as he had already put seven over the fence when the season was called last year. He had also successfully swiped 15 bases and walked 20 times to push his on-base percentage to a ridiculous .496. This will be Johnson's fourth year playing for Vanguard and coaches believe he'll continue to build upon the breakout season he was having in 2020. He was hitting .333 with 13 extra-base hits and provided surprising speed for a first baseman as he had totaled 14 stolen bases. Sutton had also elevated his game as his .360 average at season's end was an exponential increase from his .209 and .252 averages from his first two years. Sutton was a highly-regarded third baseman coming out of high school and has the size and ability to put up big numbers. Athletic Aki Buckson was viewed as a pitching prospect coming out of high school where he was one of Washington's most highly-regarded hurlers, however he excelled as an outfielder for Vanguard last year. He led the team in hitting last season with a .418 average with 14 extra-base hits and 11 stolen bases.

Garrett Molnar has been penciled in to lead the staff. Statistically he hasn't put up consistently dominating numbers as his ERA over the past two years has been a solid 5.17, but he has shown he can step up to shut down an imposing offense when needed. He stuck out 38 batters in 34 2/3 innings last year and held opposition to a .250 batting average. Brian Park performed well as a freshman last year as he had a 3.27 ERA and .213 batting average against. He will be back in the rotation along with Michael Kashou, who missed last year due to injury. Kashou's return to the roster could have a significant impact as to how far the Lions advance in the postseason. Kashou has amassed 162 innings in his career despite not being a fulltime pitcher until he joined the team. In 2019 he had a 3.68 ERA and struck out 59 batters in 63 2/3 innings. Hometown hurler Justin Graves, who played high school just down the street from VU, will be playing his third season for the Lions and should round out the rotation.

16. Central Methodist Eagles (16-5)

CMU's imposing offense finished 2019 ranked in the top-25 in batting average and slugging percentage while also playing deft error-efficient defense. The overwhelming bulk of players who generated that output will be back on the field this season. The Eagles also have the reigning HAAC Pitcher of the Year back in the rotation to lead a staff which can carry the team in the improbable event that the regular lineup falters.

Sergio Macias, Logan Haring and Adrian Martinez each earned All Heart of America Athletic Conference in 2019 and were putting up even better numbers last spring. Macias hit .304 with nine home runs in '19. Last season he increased his average to .385 and had already surpassed his previous home run total with 11. Haring, who was named the conference's top first baseman after batting .345 with 19 extra base hits and a .460 on base percentage two years ago, was swinging at a .371 clip with 11 extra base hits in only 20 games and had a .466 on-base percentage. Martinez had previously batted .333 and topped the team in slugging at .583. His average had slipped to .313, but increased his slugging percentage to .612. Devon Garcia was a new addition to the lineup after transferring from Ohio University. When the season was called he was leading the team with a .418 batting average. Garcia was one of the top-ranked shortstops from his prep class, but has moved to the center field for the Eagles. Mason Schwellenback, who is one of the team's top pitchers, is an invaluable member of the everyday lineup as well. In 68 games primarily played at third base, Schwellenback has a .299 average and 13 home runs.

Schwellenbach was the HAAC Pitcher of the Year in 2019 when he struck out 107 batters in 73 innings with a 2.47 ERA while issuing only 13 walks. His numbers weren't as dominating but he did hold opposition to a .226 batting average and pitched well over the summer in the Expedition League. Kenny Otero got knocked around a bit when he was with Abilene Christian; however he settled in magnificently on the mound with CMU and dominated. In his five starts he threw a complete game twice and only allowed a meager 12 hits in 26 1/3 innings and had a scant 1.71 ERA. Nick Merkel pitched well in his first season after transferring from Spokane Community College. In five starts he only allowed 12 hits in 26 1/3 innings while striking out 24 and finished with a 1.71 ERA. Coaches are hoping Nino Puckett can return to the form which earned him the honor of being the second-rated pitcher out of Michigan from his high school class. The fireballer struggled with control with the Golden Grizzlies and the move south to CMU should provide some relief. Beau Atkins, a 6-foot-7 hurler from Lincoln Land CC in Illinois, only allowed a single hit in 8 2/3 innings in his first season with the Eagles.

17. Keiser Seahawks (19-6)

The Seahawks are unquestionably talented; the question is if Head Coach Brook Fordyce can replicate the success some of his fellow Sun Conference coaches have had in taking an amalgamation of talented wayfaring athletes and turning them into title contenders. All signs point to a resounding, 'YES". Keiser has offense and pitching to challenge for a conference title as well as advancing deep into the postseason.

Tim Bouchard played sparingly at NCAA D-II schools Limestone and Adelphi, but made an immediate impact last spring as the third baseman for the Seahawks. He topped the team in hitting with a jaw-dropping .490 average in 102 at-bats, which included eight doubles and five home runs. Other returning regulars who are expected to contribute big are Mathew Catalfo, Mason Dinesen and Jacob Charron. Catalfo, a New York native, started his college career near home at the D-III school Union College in Schenectady. He was an all-conference player for the Dutchman and batted .418 with nine doubles and five stolen bases for KU in the abbreviated season last year. Dinesen played on a pair of different Florida-based schools previously as he laced up his spikes for Ave Maria and West Florida to start his college career. He was the Seahawks' everyday shortstop in 2020 and batted .364 with nine doubles and a team-topping 34 RBI in only 26 games. Jacob Charron supplied power behind the plate with seven home runs as the team's catcher. Word on the street is that he has elevated his game and should improve those numbers this year. Outfielder Ben McConnell and second baseman Nate Brodsky are expected to add to the offense this spring. Both played previously at NCAA D-I schools. McConnell played the last two seasons at Dallas Baptist. He's an excellent hitter and an aggressive base stealer. Brodsky batted .318 as a freshman and .308 last year at Fairleigh Dickinson.

Pablo Arevalo had initially been slated to play at Southern Illinois this year, but transferred instead to Keiser after four successful years pitching down I-95 at Barry. As a Buc, Arevalo appeared in 46 games. He was having a sensational senior season in 2020 with a 0.89 ERA while holding opposing batters to a .194 average. Deykel Reyes had a couple of bad outings his first season pitching for the Seahawks which skewed his season statistics, but should be an important part of the rotation. While pitching at Western Oklahoma State College in 2019 he stuck out 79 batters in 52 1/3 innings. Andrew Mitchell and Cole Shinsky each excelled as starting pitchers last season. Mitchell joined the team after a season out of the bullpen for Jacksonville. Last spring he made six starts and went the distance in two of them. He had a 3.05 ERA and held opponents to a .238 batting average. Shinsky was highly-regarded coming out of high school and was rated as the fifth-best prep left-hander in Pennsylvania. He threw at Ohio as a freshman before moving on to Murray State College and then Keiser last year. Ryan Powers is one of the few players on the team who joined the club directly out of high school. He has developed well as evidenced by his 1.32 ERA in eight appearances last spring.

18. Arizona Christian Firestorm (18-9)

Under new head coach Joe McDonald, the Firestorm won 39 games in 2019, a colossal improvement from the previous season when they were a floundering 22-31. They also earned their first NAIA Opening Round appearance since 2012, which was just the program's second overall. The experienced and energized roster was looking to make another leap in 2020, but didn't get the chance. The Firestorm offense experienced more turnover than most teams after the COVID-shortened season, but the top cogs remain in place for another winning season.

Center fielder and lead-off hitter Brent Smith, who hit .419 with 24 stolen bases in 2019 to earn All-American honorable mention honors, will be back to lead the team. He continued his hot hitting last season with a .343 average. Justen Burkey, who batted cleanup in 2019 but redshirted last spring, is a welcomed return to the everyday lineup. He hit .303 with 23 extra base hits earned him a spot on the All Golden State Athletic Conference team along with Smith. Ramon Miranda and Manny Villa will return to their roles on the left side of the infield. Mirana, who also started two games on the mound last season, is the team's primary shortstop and batted .345 with eight stolen bases. Villa plays third and hit .330 after joining the team from nearby Scottsdale Community College where he also battered the ball. Justin Ramirez, an outfielder who batted .366 as a freshman, has the skills to play at the next level if he continues to develop. Robby Campillo, a transfer from New Mexico where he played in 67 games over two seasons, will give the team another strong bat.

Trevor McGee has made 45 starts over four seasons at ACU and was having his best season statistically last spring. In eight appearances he earned a 2.13 ERA over 42 1/3 innings on the mound while he held opposition to a .206 batting average. He also struck out 41 batters while only allowing 12 walks. Sergio Heguertty and Brett Aker also have experienced arms who will be back for the 'Storm. Hegurtty, a transfer from Phoenix College where he had a 2.11 ERA in 72 2/3 innings in 2019, made seven starts last year and finished with a 3.31 ERA and 40 strikeouts in 32 2/3 innings. Aker was credited with 10 wins and a respectable 4.52 ERA in 2019 despite allowing 114 hits over 89 2/3 innings. His numbers were much improved last year and threw a shutout to help overcome his club's struggling offense to earn a win. Chase Martinez, a transfer from San Diego City College, is penciled in to join the rotation. Last season for the SDCC he threw 48 innings and finished with a 1.50 ERA.

19. Indiana Tech Warriors (11-5)

The Warriors advanced to the NAIA World Series in 2019, but returned to play in 2020 without their best player in team history, Glen McClain. Nevertheless, the team still has much of the roster that led them to Lewiston and their experience playing together and advancing to the final postseason round gives them a competitive advantage few teams can claim. Look for Tech to be a force not only regionally, but nationally as well.

The Warriors' offense from last season, which batted .323 and slugged .503, is nearly entirely intact with the most impactful players all returning. Mike Snyder, who topped the team in batting average and home runs before earning MVP honors in the Carolina Virginia Collegiate League, is the unquestioned leader of the starting lineup. Snyder had two successful seasons as a starter playing for the cross-town Purdue Fort Wayne Mastodons before transferring to Tech. Last season he hit .400 with 10 home runs in 50 at-bats to amass a 1.040 slugging percentage. Ashtin Moxey and Chris De Los Santos are another pair of batters who hit near the .400 mark last season. Moxey, an outfielder who originally hails from the Bahamas, hit .390 in his first season at Indiana Tech after transferring from Iowa Lakes Community College. De Los Santos is a Miami native who broke out to hit .382 after a fledgling 2019 in which he batted .183. Like De Los Santos, Jacob Daftari had emerged to be a big-time contributor after an unassuming start. Daftari only managed four hits in 21 at-bats in 2019, but was hitting .359 with three home runs when the season was called last spring. Jake Ritson has three years of baseball with the Warriors under his belt along with two at Calhoun Community College. His batting average has steadily climbed during his career with him topping out at .340 last season. His experience at shortstop is definitely a plus for the team on defense.

As with the offense, much of the pitching talent is back for another year in Fort Wayne. Charles Dunavan should be the primary starter for the Warriors. Dunavan is returning for his fifth season on the mound. In 2019 he had a 2.51 ERA, had two shutout wins and struck out 96 batters in 79 innings. Last season he earned a 1.88 ERA and was credited with a win in each of his three starts. Hayes Sturtsman pitched better than his stats showed in 2019 as demonstrated by the pair of earned runs given up in 16 innings over three starts. In two seasons at Tech he has struck out 76 batters in 67 1/3 innings. Phillip Hobbs looked solid as a freshman over his four appearances. He can throw a half dozen different pitches for strikes and is likely the only player in college baseball who can claim to be a grand champion at corn growing.

20. Georgetown Tigers (11-8)

Georgetown tallied the most regular season wins in program history in 2019 and started last season ranked in the Top 10. However, after a sub-optimal start the Tigers fell out of the rankings. The ills that hindered them last season should be a thing of the past and there is much reason to be optimistic for a strong showing in 2021.

The Tigers' offensive has a solid core of returners along with an influx of transfers which could make them a dangerous team at the plate. Val Stammler and Shota Usuda were big contributors in 2019, but didn't play last year. Stammler, a senior outfielder, previously paced the team in home runs and Usuda, who played high school baseball in Japan, led the Tigers in extra-base hits as a fine-fielding second baseman. Brandon Krennrich and JJ Duarte spoil the team as two solid catchers. Krennrich had committed to Pitt, but transferred to Georgetown. He batted a team-leading .405 last season. Krennrich also was an important part of the Tigers' pitching staff last season as he appeared in seven games in relief and stuck out 18 batters in 11 1/3 innings. Duarte has the make-up to be an all-conference selection behind the plate and exceptional speed for someone at his position. The additions of shortstop Dashon Moore and first baseman Justin Brodt should put the team over the top offensively. This will be Moore's first season on the diamond as he redshirted his freshman year and didn't get the opportunity to play last season at UI Springfield. Brodt stands at a solid 6-foot-7 and has the ability to hit to all parts of the field with power. He has also earned high marks for his defense.

What will likely make or break Georgetown's success is their pitching staff as they have a staff full of hurlers with very high ceilings. If they play up to their potential they could go deep into the postseason. Isaac Olson, Bryan Golnick and Johan Catillo have been penciled in as starters. Olson made five starts last spring after spending his first three seasons at the University of Cincinnati. The 6-foot-6 hurler has a good mix of pitches which are highlighted by a knee-buckling curveball. He struck out 34 batters in 29 1/3 innings in 2020 and held opposing batters to a .198 batting average. Golnick also started his college career at an NCAA D-I team as he made 13 appearances on the mound for Longwood in 2019. He had good strikeout numbers for the Lancers, but got batted around a bit as a freshman. He returned to his home state of California last spring and pitched at Santa Barbara City College. Castillo also came to Kentucky via the Golden State and put up strong numbers at Chaffey College. Cameron Allison, another pitcher who transferred to Georgetown after initially playing at a D-I school, made three starts last year in which he stuck out 18 batters in 10 1/3 innings and had a 3.48 ERA. The list of strong arms continues with Andrew Martinez. Martinez didn't pitch last year, but did start 14 games, compile 79 innings and hold opposition to a .214 batting average in 2019. In 33 games over two seasons almost exclusively as a reliever, Keon Taylor has stuck out 76 batters in 58 1/3 innings while only allowing 35 hits.

21. Wayland Baptist Pioneers (23-7)

The Pioneers can claim one of the mightiest bats in NAIA as their own. Luis Vargas was having a Pete Incaviglian season last spring as he had a .495 batting average with an inconceivable 20 home runs in only 103 at-bats. The 6-foot-5 Ranger College transfer also impressed at the Collegiate Summer Baseball Invitational over the summer, where his Herculean swing continued to win games. Fortunately for longtime Pioneer Head Coach Brad Bass, Vargas doesn't wield the only bat that can create havoc in the WBU lineup. Dawin Santos is a two-year starter for the team. He raised his batting average from .244 to .323 last season while doubling his home run total to 12 despite two dozen less at-bats. Austin Moya is a three-year starter in the outfield who has hit .356 in 116 games in Plainview. Gregory Azuna is a two-year regular at shortstop and took over the leadoff position last spring. He was batting .331 with 11 doubles, five triples, five home runs and 11 stolen bases when the season was called. An addition to the already-potent lineup is Carlos Collazo. He played the last three seasons at Texas College and batted .376 over 125 games for the Steers.

Tanner Soloman, LJ Diaz and Deric Trevino are the top three starters for the Pioneers, and each threw at a very high level last spring. Solomon was having a breakout season in his third year on the staff. In seven starts he had a 2.09 ERA and struck out 49 batters in 38 2/3 innings. Diaz, whose father spent parts of seven seasons as a rifle-armed catcher playing at the major league level, also played in the Collegiate Summer Baseball Invitational. The 6-foot-6 hurler is armed with a high-velocity fastball and struck out 65 batters in 43 innings while only allowing scant 26 hits in 2020. Like Soloman, Trevino also had been putting up the best numbers of his three year college career. He had a 1.88 ERA and was holding opposition to a .213 batting when the season was called. His first two seasons he had painfully combined to surrender more walks than strikeouts, but had fanned 24 compared to six walks in 2020. Jose Suero, who transferred to WBU with Vargas, could be an invaluable member of the staff as well. He made seven starts with mixed results last season.

22. Reinhardt Eagles (18-7)

The Eagles played well last spring as they earned a 18-7 record, but they also wasted some winning opportunities early which could have earned a few more wins. Almost the entire gang is back together this year and expectations are justifiably high. Head Coach Johnathan Burton is now in his third season as RU's skipper and the club has the makings of replicating the success of some of the Lindsey Wilson teams he guided to World Series appearances at his previous head coaching gig.

Andres Ugarte was the Appalachian Athletic Conference First Team catcher in 2019 after a breakout season in which he batted a team-leading .371 while also pacing the team in home runs and total bases. His hot hitting continued last spring as he was slashing .400/.519/.650. Ugarte hails from Venezuela, as does first baseman Gianmarco Marcelletti, who was batting .342 with nine doubles and four home runs in 73 at-bats last year. He had batted .316 at Southwestern Illinois JC in 2019. Albert Mora completes the trio of Venezuelan natives who have made their way to Georgia. Mora provides pop at the plate and is opportunistic on the basepaths. Other important returning everyday players include Xavier Arnette and Nick Sanders. Arnette batted .313 in two seasons at Walters State and .333 in limited action last spring. Shortstop Nick Sanders struggled at the plate last season, but hit .315 in 2019. Alvaro Valdez has joined the team after excelling at Eastern Florida State. He is a strong, physical five-tool outfielder who can help RU win games in a number of ways. The Eagles should pay immediate dividends from a pair of elite freshman players. Jacob Profit is extremely skilled on defense and excels in the middle infield positions with a quick release and strong arm. He also flashes solid bat speed and works the ball to all fields with ease. Jarrett Burney is a projectable hitter with quickness and a strong accurate arm. He was primarily a shortstop in high school but can pitch as well.

Daniel Dolensky and Ethan Foley provide the team with a pair of established, effective starting arms. Dolensky is entertaining his fourth season on the mound for Reinhardt and has been steadily improving every year. In 2019 he fanned 92 batters in 84 innings and had a 2.79 ERA. He earned four wins in five starts last season and had a 2.22 ERA. Foley has appeared in 21 games over two seasons with eight starts. He had a 2.81 ERA and held batters to a .248 batting average in 2020. Ethan Foley continued to look promising in his second season with the team. After a solid freshman season he had a 2.81 ERA in eight sophomore appearances which included three starts. Parker Miller and Alex Watkins both dominated out of the bullpen last season and will be back to close games. In 21 combined innings last season the duo stuck out 25 and only issued 12 hits, four walks and two earned runs.

23. Central Baptist Mustangs (21-5)

The Mustangs quietly earned one of the top records in the NAIA last year as they were an impressive 21-5 when the season was called. CBC had one of the best statistical performers in NAIA on their roster in Griffith Olinde, as well as a deep and experienced pitching staff which should propel them to advance deeper in the postseason than any previous Mustang club.

Griffith Olinde was one of the highest-rated prep second baseman to come out of the state of Louisiana in 2017. His numbers earned him an opportunity to play at Louisiana Tech, but things didn't work for him in Ruston and when he left the team he thought he may never play competitive baseball again. He found his way to CBC and was one of NAIA's most prolific batsmen last spring. Olinde hit .471 with 13 home runs and finished his college debut with a .989 slugging percentage. Olinde combined with Will Hodges, Willie Baez and Kelvin Volquez to form a power core for an offense which entered the Top-25 just as the season was cancelled. Hodges was also in his first season as a Mustang as he previously played at Columbus State. He was slashing .411/.477/.663 and also provided invaluable innings as a starting pitcher. He made six starts in the shortened season which included three complete games and 49 strikeouts in 39 2/3 innings. Baez batted .372 as the team's cleanup hitter and played all three outfield positions. Baez is one of four players from Santo Domingo, Domincan Republic. Volquez, a shortstop, is another. He has two seasons of experience at CBC and led the team with a .340 batting average in 2019 and was batting .337 last season. Jay French will be playing his fourth season as a starter for the Mustangs. The club's regular center fielder and leadoff hitter has a career .319 average and stole 11 bases in 21 games last year.

Garon Johnson and Fernando Escapita will team with Hodges as regular starters. Johnson put up excellent numbers at Coffeyville Community College in Kansas before transferring to CBC. Last year he made six starts in which he held opposition to a .226 batting average while striking out 53 batters in 35 1/3 innings. Escapita stuck out 16 batters in 6 1/3 innings in the team's final game to finish with 33 Ks in only 20 1/3 innings of work last year. Daniel Martinez, who joined the team from Otero JC in Colorado (the same school which produced Baez), is penciled in to join the rotation. He had a 3.71 ERA and stuck out 34 batters in 26 innings for the Rattlers.

24. Concordia Cardinals (15-3)

The Cardinals have a senior-heavy team filled to the brim with talent and experience. Each of their top hitters have returned and will be pushed by some hungry transfers looking for playing time. All of their top arms are back as well and Concordia should challenge Indiana Tech for the top spot in the Wolverine-Hoosier Athletic Conference, and with a few breaks, could make waves nationally as well.

Victor Diaz will be playing his fifth season at Concordia and has a .323 career batting average in 495 at-bats. In addition to his apt hitting ability he is solid defensively at third base. He added the ability to steal bases to his arsenal as he swiped 13 last spring. Middle infielder Chris Lowe is another redshirt senior who batted .349 in 56 games in 2019 and .339 in last year's abbreviated campaign. Vann Acker and Adam Purdy are additional all-conference level performers returning to the roster. Acker is yet another fifth-year senior with a history of putting up good numbers. After spending two seasons at NCAA D-III's Alama College, he played in 59 games at Concordia in 2019 and was 24-for-24 in stealing bases. He was batting .358 last spring. Purdy was a three-year starter at D-II's Notre Dame College. He had a .321 average last spring with 12 stolen bases.

Grant Steinborn has put together three solid seasons as a Cardinal and was the 2019 Wolverine-Hooiser Athletic Conference Pitcher of the Year. He had made 30 starts and been credited with a 2.72 career ERA. He is also a valuable part of the offense as he has batted .331 over the past two seasons as the regular first baseman. Steinborn and Billy Blair will be the aces of the staff. Blair was magnificent last year as he held opposition to a 1.50 ERA and .148 batting average in five starts. Completing the staff will be Tyson Kleinfelter and Joe Tany. Kleinfelter has primarily been a reliever for the team and impressed with a 2.68 ERA over 37 innings with 40 strikeouts over two seasons. Tany is an excellent athlete who was a three-sport standout in high school. He has struggled a bit finding the strike zone, but hasn't had a problem earning strikeouts as he has fanned 95 batters in 94 2/3 innings as a college pitcher.

25. Lyon Scots (20-6)

The Scots had been rapidly rising the rankings last season with wins over highly-regarded teams such as Oklahoma Wesleyan, LSU Shreveport and Freed-Hardeman. On their final day of play before the season was canceled they tallied 23 runs in a 12-inning double header sweep. The Scots will be without Kylan Barnett, one of the best players ever to take the diamond for Lyon, as he is taking advantage of the extra year of eligibility to take graduate classes and play at North Alabama. Nevertheless, the rest of the roster remains much the same and should be competitive once again.

Although Barnett has moved on, Lyon still can claim Alan West and Troy Strack as their own. West topped the team in batting average in 2019, hitting .418 which placed him in the top-20 nationally. Last season he was hitting .371 before the season shut down. Strack, the team's everyday shortstop, has batted .310 his first two seasons. Jake Michener is another player whose presence in the lineup is a welcome one. He batted .341 in 2019 and .371 last season and typically hit leadoff and played center field for the club. Tristan Buschow and Aaron Hurd are two players who are anticipated to step up their game and pick up some of the slack from the absence of Barnett. Buschow is an experienced second baseman playing in his fourth season as a Scot. Hurd, an outfielder, had played his first three seasons at Kansas Wesleyan before transferring to Lyon where he hit .277 last spring. Evan Hylek, a catcher from Ivy Tech Community College, and Alex White, who hit .355 at City College of San Francisco, are additions to the offense.

The Scots' success in 2021 will depend extensively on the pitching staff – fortunately for them theirs is deep and talented. Lex Meinderts, a native of Rotterdam, Netherlands, was a JUCO All Star and former relief pitcher who swimmingly made the transition to a starting role last season. In 27 2/3 innings Meinderts fanned 36 batters and earned a 3.25 ERA along with a one-hit shutout of Freed-Hardeman. The aforementioned West is also a skilled pitcher. In six 2020 starts he earned a 3.50 ERA and fanned 46 in 36 innings. Aidan Pantoya has the potential to be a staff ace. As a 6-foot-4 freshman he is still developing physically which could add some zip to his fastball. Increased consistency with his changeup and curveball could be detrimental to opposing lineups. Pantoya also has the skills to be an important part of the everyday lineup with a strong lofty swing. Marcelo Terrazas got knocked around a bit last season, but had put up strong numbers as a freshman and sophomore. In 2019 he amassed 101 innings and a 3.65 ERA. He threw well over the summer in the Expedition League and has excellent control. Over 184 1/3 innings pitched he has only allowed 25 walks.

2021 NAIA Top 20 Prospects