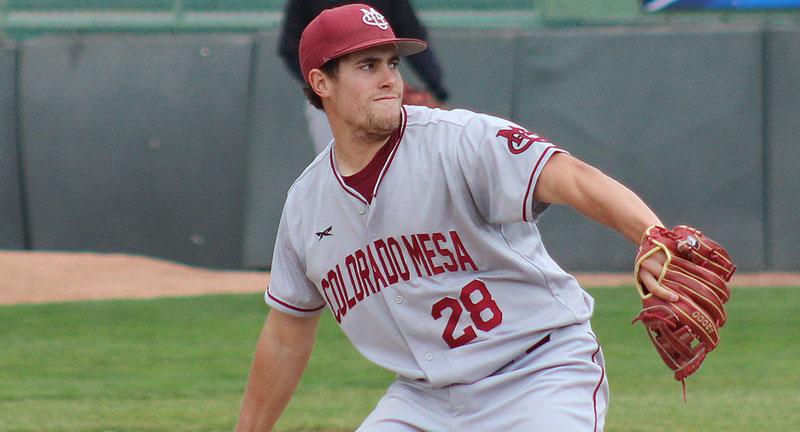 Along with the penultimate rankings this week is a quick look at the teams remaining in each of the three small school divisions. The NCAA D-II and D-III levels are gearing for Super Regional play in which a pair of teams will go head-to-head for the honor of advancing to the final eight. For each of these matchups a prediction has been made which team will prevail.
In regards to the NAIA, their division is down to 10 final teams headed to Lewiston to play in their championship tournament. For each of those schools a quick summation and rumination has been laid out which highlights their strengths and outlook to be the final team standing. For contests between any pair of these clubs, their current ranking should be the de facto pick of who will prevail.
Rankings are based on games through Sunday, May 19.
NCAA Division II

Augustana Vikings (43-14) vs Central Missouri Mules (41-14)
Augustana was crowned champions last season thanks to a magnificent pitching staff which finished third in the nation in ERA. This spring it is an apt attacking offense which is steering the Vikings' ship. The team has a .328 batting average with seven players who have accumulated double digit double totals. As a team opposing catchers can never relax as they've amazingly stolen 150 bases this year while only getting caught 21 times. Perhaps even more impressively the team has only been charged for 51 errors this season (less than one per game) and has a team .974 fielding percentage. Despite the aforementioned turnover in pitching, Augustana is still strong overall. While their overall results don't match last seasons totals, they are still well more than adequate to challenge for a second consecutive title.
The Mules have been in the top ten for the DII rankings for the duration of the season and for good measure. They swept the MIAA Championships for the second consecutive season and were also undefeated in the central regional. In doing so they thrice defeated Central Oklahoma, the only team which was able to win a series from them this spring aside from their first of the year against Colorado Springs. Like Augustana, the Mules are an offensive minded ball club which has talent spread throughout the lineup. They are particularly pungent at the top of the order with leadoff hitter Mason Janvrin who is batting .427 with 36 stolen bases, and the clean up position with Erik Webb who is hitting .414 and leads the team with 25 doubles, five triples and 19 home runs. Eliminating the damage that duo can create will be essential if Augustana is to advance.
Prediction: In addition to a strong offense, the Mules have Luke Lucas who been the team's ace the second half of the season. Once he and the other starters get the ball to closer Johnathan Sprinkle, the game will be over. UCM advances.
Ashland Eagles (45-12) vs Illinois Springfield Prairie Stars (40-15-1)
The Eagles are one of the more difficult teams to forecast as they only played two other games this season against a club which has been ranked at some point this season. They won each of those contests, earning one run wins over Augustana and Minnesota State back in early March in Florida. Consequently, the question of their overall ability comes into question despite their cache of wins. Even in the Midwest Regional, they weren't particularly dominating as they advanced by earning two wins two games against a team with a losing record – a club which also scored 17 runs on them in the opener. Also, three of their four wins in the regional were by a single run. Regardless, Ashland has a proven ability to win. While they may not be blowing out competition, they are earning W's. A player who will impact the outcome of the series in some capacity will be Chris Slavik. The reliver has appeared in 25 games this season and incredibility has been awarded the win twelve times while earning seven saves.
The Prairie Stars, like Augustana, are a team that changed the ways they win games this season. Last season UIS slugged 118 home runs, but many of those were by outgoing seniors. This season they only have 55, yet they did return the overwhelming bulk of the pitching which is keeping them in title contention. Andrew Dean is a perfect 11-0 and has fanned 106 batters in 84 innings. He, along with Justin Revels and Brock Immke, give the team a trio of capable starting pitchers able to keep opposition off the base paths. The offense has the capability to bust things open, as they scored double-digits runs two dozen times this season. Like Ashland, their level of competition has been a bit underwhelming, but are eager to prove themselves worthy of the final eight.
Prediction: The Prairie Stars had a better team last season but lost four of their last six for a disappointing finish. Failure to advance to the finals last spring should give them the extra motivation to make it this year.
Mercyhurst Lakers (32-13) vs Charleston Golden Eagles (40-17)
With a pair of shutout wins in the final two games of the Atlantic Regional, Laker pitchers have kept opposition scoreless for 31 straight innings. Ace Matthew Minnick is averaging over 16 strikeouts per nine innings this season and is holding opposition to a .182 batting average. He is one of four Laker starting pitchers who average well over a strikeout per inning. In all the staff has 472 strikeouts in only 347 1/3 innings pitched so getting on base against them can be quite the burden. Offensively they are not nearly as formidable as the team is only batting .254 and don't have much pop or speed. Nonetheless, when your pitching staff is consistently hanging up zeroes on the scoreboard you don't have to dominate at the plate.
Charleston was somewhat of a surprise to advance out of the other side of the bracket as the PSAC clubs generally have their way with their Mountain East Conference counterparts. Yet the Golden Eagles, who were also winners of the second straight MEC Championship, did just that, sweeping their way through with wins over Gannon and West Chester. If UC is to advance once again they'll have hope to keep the games low scoring and use their aggressiveness on the base paths to get the Mercyhurst pitchers off balance. They could probably use some good luck too.
Prediction: Advancing to the final eight will be a breeze for the Lakers due to their pitching staff.
North Greenville Crusaders (45-9) vs Catawba Indians (45-12)
The Crusaders were the preseason pick to take home the D-II baseball title and that is not going to change now. If anything, that prediction is even more deeply entrenched. NGU has lost only twice since late March and swept though both the Conference Carolinas and Southeast Regional Bracket 1 which included three payback wins over Mount Olive (the last team to defeat them) as well as a pair over Lincoln Memorial. Only one regular batter has an average less than .313 and they can boast three players with double-digit home runs, capped by Adam Sasser who leads the team with 21 and John Michael Faile who has lifted another 16 over the wall. The team is extremely aggressive on the base paths and has successfully stole 111 of 127 bases. To make them even more difficult to beat, they have two talented starting pitchers who are each deserving of First Team All American honors. Tucker Burgess and Michael Giacone have 2.27 and 2.36 ERA respectively, have combined to go 23-3 and each has eclipsed the century mark in strikeouts.
Catawba was swept by Newberry Mid-April, but haven't lost a game since then, sweeping through the South Atlantic Conference Tournament and the Southeast Regional Bracket 2. They are a very good team overall with capable hitters up and down the lineup and are extremely sound defensively, yet they lack the overall blitzing attack that the Crusaders can provide. The Indians' pitching staff could give them an advantage in a deciding third game as they have a number of versatile arms who can adapt to a number of situations.
Prediction: North Greenville advances, but the Indians make them earn it.
New York Institute of Technology (35-14) vs Southern New Hampshire Penmen (40-13)
The Bears were fifth in the East region rankings headed into the postseason and went 1-2 in the East Coast Conference tournament, but still were able to get an at-large bid to the NCAAs. They've made the most of the opportunity, twice defeating Wilmington and Franklin Pierce once to advance to the Super Regional stage. Their latest wins not only were the school's first NCAA tournament victories since 1980, but they also established a new NYIT season record. It has been a remarkable season for the Bears who hadn't had a winning season the past 13 years. EJ Cumbo was the ECC Player of the Year and will lead the Bears into battle against the favored Penmen. He is batting .451 on the season and leads the team in most offensive categories. On the mound another player with a double letter name, DJ Masuck, stands above the rest of his peers. He has earned a program record 11 wins and a 2.27 ERA for the upstart team.
The Penmen are the only team from the northeast region of the county to have been in the Perfect Game D-II rankings this season. They started the season 20th which is also the position they currently occupy. They will be looking to advance to the D-III College Baseball Championships for the third time since 2012. Their offense doesn't look good on paper, but that's because they play the bulk of their games in pitcher friendly NE-10 Conference. That same effect also makes their pitchers look better than they are. With that being said, SNHU is still the team to beat. Their staff is striking out over a batter per inning which means it ain't easy to get on base against them, let alone score.
Prediction: The Bears have plenty of moxie, but SNHU's tradition and experience will give them the edge.
Tampa Spartans (39-14) vs Delta State Statesmen (42-12)
Once again the Spartans are among the last teams remaining. Tampa has spent the spring in the top five of the rankings and have made their way to the Super Regional stage by besting Spring Hill, West Florida and Nova Southeastern. They have few, if any, weak spots on the roster. Mason Duke and Keven Pimentel combined for a 20-2 record and have combined to pitch 186 innings. Once they reach the late innings they hand the ball to Tyler Beck out of the bullpen who has struck out 68 in 23 relief appearances. Offensively the team is led by Yorvis Torrealba who has been absolutely en fuego the last couple of weeks. He has raised his average to .420 and leads the team in batting average, runs, doubles, home runs, slugging percentage, on base percentage and stolen bases.
After an odd stretch when they went 8-8 in early April, the Statesmen have been near unbeatable the second half of the season. They finished the year with a series win over Mississippi College, went 5-1 in the Gulf South Conference baseball tournament to earn the school's 15th title and swept their way to Tampa by disassembling Embry-Riddle and Valdosta State. Their best bet to advance will come via low scoring contests in which their capable staff minimizes Spartan opportunities. For the season DSU is only allowing 2.68 earned runs per contest which is second in the nation. The offense doesn't have a breakout star like it did with Zach Shannon previously, but there is enough firepower to keep things interesting.
Prediction: Tampa is a rude host and sends the Statesmen home without a win.
Colorado Mesa Mavericks (48-9) vs Angelo State Rams (45-10)
The Mavericks have been ranked in the top five all season with a team deep in offensive and pitching ability. The entire starting lineup is batting well over .300 with four players reaching the double-digit mark in home runs. On the mound JR McDermott and Garrett Hutson are the dual aces of the staff. Hutson has 10 wins, five complete games and leads the team with 97 strikeouts in just 78 innings. McDermott has a 2.56 ERA and a perfect 8-0 record. Together they've only allowed 118 hits and 30 walks in 137 2/3 innings.
The Rams are one of the few teams with a batting average higher than the Mavs. They top DII with a .357 average and may have the best player in DII in Josh Elvir. On the season he is hitting .464 with 17 doubles, nine triples and 19 home runs. Like CMU, none of their starters are batting below .300. They are also extremely aggressive on the base paths and rank fifth nationally with 148. While their pitching staff is robust, they don't quite tout the arms that Mesa has. However the advantage of playing at home could be the equalizer they need to move on to Cary.
Prediction: In what may be the most evenly matched Super Regional, the Mavs prevail.
Azusa Pacific Cougars (39-13) vs UC San Diego Tritons (38-13)
The Cougars ran away with the PacWest regular season title and have advanced to the West Region for the third year in a row. In doing so they edged Cal State Monterey Bay and embarrassed Cal Poly Pomona in two games in which they outscored the Broncos 34-5. Taming the Cougars' offense will be an arduous task as the team is batting .317 as a unit and is on the cusp of reaching the century mark for home runs. They are also solid defensively as they'll carry a .976 fielding percentage into the series. Pitchwise they match-up with UCSD well. They have three regular starters who are for the most part interchangeable. None of the three dominate batters, but each has a sub 3.50 ERA and keeps opposing teams to a sub .275 batting average.
The Tritons started the season ranked inside the top twenty and moved into the top ten this week. UCSD easily captured the CCAA regular season title, but went 0-2 in the conference tournament to lose some of their luster. They regained their mojo and advanced through their hosted regional by defeating Montana State Billings and taking two of three from Point Loma. The Tritons offense is solid but doesn't excel at any aspect. They are hitting .280 as a team and only have 53 total home runs and 28 stolen bases. They are solid defensively as always however which has been a trademark of a UCSD team. Like the Cougars UCSD has a trio of starting pitchers who don't compile a lot of strikeouts, but do collect outs. Brandon Weed has been the most statistically impressive this season, earning a 10-1 record with a 2.36 ERA. Preston Mott and Luke Mattison are just as capable and are just a capable to leading the Tritons to a win.
Prediction: Another too close to call contest. UCSD should win but the Cougars stole home field advantage and their batters love swinging away at home. Look for APU to power by USCD and advance.
| | | | | | |
| --- | --- | --- | --- | --- | --- |
| Rk. | Prev. | School | ST | Record | Week |
| 1 | 1 | North Greenville Crusaders | SC | 45-9 | 3-0 |
| 2 | 2 | Colorado Mesa Mavericks | CO | 48-9 | 3-0 |
| 3 | 3 | Tampa Spartans | FL | 39-14 | 3-0 |
| 4 | 5 | Central Missouri Mules | MO | 41-14 | 3-0 |
| 5 | 6 | Angelo State Rams | TX | 45-10 | 3-1 |
| 6 | 7 | Catawba Indians | NC | 45-12 | 3-0 |
| 7 | 9 | UC San Diego Tritons | CA | 38-13 | 3-1 |
| 8 | 14 | Mercyhurst Lakers | PA | 32-13 | 3-0 |
| 9 | 17 | Delta State Statesmen | MS | 42-12 | 3-0 |
| 10 | 11 | West Florida Argos | FL | 37-18 | 1-2 |
| 11 | 19 | Nova Southeastern Sharks | FL | 34-17 | 2-2 |
| 12 | 4 | Lubbock Christian Chaparrals | TX | 35-17 | 0-2 |
| 13 | NR | Augustana Vikings | SD | 43-14 | 3-0 |
| 14 | 25 | Illinois Springfield Prairie Stars | IL | 40-15-1 | 3-0 |
| 15 | 8 | West Texas A&M Buffs | TX | 41-12 | 0-2 |
| 16 | 20 | Ashland Eagles | OH | 45-12 | 4-1 |
| 17 | NR | Azusa Pacific Cougars | CA | 39-13 | 3-0 |
| 18 | 10 | Columbus St. Cougars | GA | 31-20 | 0-0 |
| 19 | NR | Charleston Golden Eagles | WV | 40-17 | 3-0 |
| 20 | 21 | Southern New Hampshire Penmen | NH | 40-13 | 4-1 |
| 21 | 18 | North Georgia Nighthawks | GA | 33-20 | 0-0 |
| 22 | 12 | St. Cloud State Huskies | MN | 41-14 | 1-2 |
| 23 | 15 | Mount Olive Trojans | NC | 31-19 | 0-2 |
| 24 | 16 | Quincy Hawks | IL | 32-20 | 0-2 |
| 25 | NR | Colorado School of Mines Orediggers | CO | 40-15 | 1-2 |
Dropped out: Minnesota State (13), Eckerd (22), Newberry (23), Millersville (24).
NAIA

Southeastern Fire (51-10)
The defending national champions who spent the overwhelming bulk of the season as the top NAIA team in the Perfect Game rankings were unceremoniously given the third seed for the ten team tournament. They'll face The Sun Conference rival St. Thomas in the first round. To return to Lewiston the Fire extinguished the aspirations of British Columbia, Rio Grande and Middle Georgia State. During the three games the pitching was jaw-droopingly awesome as they compiled a minuscule 0.67 ERA, 0.74 WHIP and .215 opponent batting average. In 27 innings opponents only were able to muster a measly three three extra-base hits. The domination lowered their team ERA to a fifth in the nation 3.20 mark overall and dropped their opposition batting average to a slim .229.
SEU's offense, which is first nationally in runs scored and batting average, is led by the tandem of Ivan Nunez and Manual Mesa. Nunez is the team's leading power hitter, topping the team with 15 home runs and 23 doubles while batting .392. Mesa paces the club in average at .412 and has stolen 37 bases. Opposition also needs to keep an eye on Dan Valerio. While he is batting an admirable .352 with 10 home runs currently, he led the team to the title last season by finishing at .390 with 17 home runs.
Tennessee Wesleyan Bulldogs (52-9)
The Bulldogs stated the season ranked twelfth and slowed climbed up the rankings and finished the regular season as number one. They advanced to Lewiston by eliminating Madonna and Webber International in the opening round. They did suffer one setback in the opening round when they wasted a phenomenal effort by Cole Bellair who threw a complete game four hitter with ten strikeouts, yet the Bulldogs failed to score a run. Nonetheless TWU has made their way west once again.
The Bulldogs offense is one of the best in the nation and are currently in the top ten nationally in slugging percentage, hits, run and batting average. Braden Mosley, a .401 hitter with 16 home runs, is the leading individual threat. While there is much to boast about offensively, TWU's pitching is excellent as well. Their staff has a 3.64 ERA which is 13th nationally and they've held opposition to a feeble .250 batting average. The aforementioned Bellair is the unequivocal ace of the staff. He as earned 11 wins, a 1.61 ERA and thrown five complete games. Jack Granath, has excelled in a dual role, taking to the mound 20 times with 12 starts. He has earned eight wins and four saves and will be an invaluable weapon on the mound as the tournament rages on.
Faulkner Eagles (49-10)
Faulkner embarrassed their opposition in the first round, outscoring Olivet Nazarene, Central Methodist and Hope International by a combined score of 41-10. It will be the Eagles' seventh straight trip to Lewiston and eighth time since 2011.
Faulkner is extremely aggressive at the plate, on the base paths which has lead to them averaging over nine runs per game this spring. With their .322 team batting average and 146 stolen bases the Eagles are always on the attack. There is absolutely no let up in the lineup which is spearheaded by Max Guzman who is hitting .362 with 15 home runs after joining the team from Chipola CC over the summer. Marcus Ragan, the team's leading hitter at .363, is also pacing the club with 31 stolen bases.
Evan Gillespie may be the NAIA's top starting pitcher. He is 11-0 with a 1.35 ERA and has thrown three complete games despite facing some of the toughest competition in the division. He and Antonio Frias should give Faulkner two quick wins. Frias has a 2.34 ERA and has struck out 109 batters in 80 2/3 innings while only allowing 45 hits.
Georgia Gwinnett Grizzlies (46-11)
The Grizzlies were the Perfect Game NAIA preseason number one team and have spent the entire season ranked in the top five. They advanced to Lewiston by defeating Union and Georgetown (KY) in the opening round. It will be GGC's third trip to the NAIA World Series after reaching the semifinals last season.
The Grizzlies are stocked both in their everyday lineup as well as the pitching staff. Their hurlers only allowed 14 total runs in their six postseason games which includes A.I.I. Baseball Championships and the NAIA Opening Round. In doing so they lowered their numbers to be both in the top ten in ERA at 3.28 and opposing batting average at .228. Pedro Garcia, Jonathan McKinney and Gregory Loukinen give the team three high quality starters and Hunter Caudelle, who leads the team in ERA at 2.15 and have a 6-0 record, is also capable of starting a contest. Offensively the Grizzlies are always looking to take an extra base. They average nearly three stolen base attempts per game and were in the top five nationally in both doubles and triples. Cam Coursey is absolute hitting machine as GGC's second baseman. Over the past two seasons he is batting .473 in 402 at bats with 26 doubles and 14 triples.
USAO Drovers (46-10)
The Drovers unquestionably had the most memorable route to the Lewiston as they advanced via an extra inning walk-off three run home run to eliminate Westmont. Not only did Ian Laureno's blast bring joy to the hearts of Chickasha travel agents, it also increased USAO's wining streak to 25 games. Other wins in the opening round included lopsided wins over Arizona Christian and Antelope Valley.
The Drovers' pitching staff tops the nation in ERA at 2.24 and are second in limiting opposing batters at a .189 batting average. They also have struck out 509 batters which places them fourth in the NAIA. Colton Williams and Matt Merrill are dual aces. Williams has an astonishing 15-0 record, has gone the distance in six games and struck out 121 batters in 93 2/3 innings. Merrill's output includes 11 wins, a 1.76 ERA and 124 strikeouts. The staff can also claim one of the country's top relief pitchers in Rudy Gonzales. The capable closer has only allowed 32 hits in 56 1/3 innings while only allowing seven earned runs and six walks. The offense has six batters who are hitting at least .369 to lift them to a fourth in the nation .342 team average. Each of them are also able to power the ball over the fence in a pinch and have decent speed as well.
St. Thomas Bobcats (45-13)
The Bobcats, like Southeastern, underperformed in The Sun Conference tournament but regained their winning ways in the NAIA Opening Round. STU had little problem advancing to Lewiston by shutting out Talladega and taking two from William Jessup. Aside from one week at the end of the season St. Thomas spent the spring in the top ten of the Perfect Game NAIA rankings.
The Bobcats may be the most fundamentally sound of the any of the teams remaining which will give them an edge. While they don't have the gaudy offensive or strikeout numbers that some of the other teams do, they are extremely adept at fielding, base running and moving runners around the bases.
That isn't to say that the Bobcat's offense and pitching isn't impressive. The team batted .309 as a unit and are in the top twenty in runs scored. The staff has a 3.84 ERA which is 19th in the NAIA and are limiting opposition to a .239 average. Sergio Lopez is the top performer statistically. He is batting .325 on the season with 16 home runs. Jackie Urbaez should not be taken lightly either. Although he hitting at a clip far less than his .390 average last season, he is still a leader on the club and invaluable at second base. Orlando Rodriguez and Ian Exposito are the team's top two staring pitchers. They've combined to earn 20 games and 208 strikeouts and have 2.79 and 2.88 ERAs respectively.
Freed-Hardeman Lions (47-15)
After finishing as runner up last season Freed-Hardeman are headed back to the NAIA World Series for another shot at the title. Returning to Lewiston was an arduous task for the Lions. After edging Texas Wesleyan in the opening game of the NAIA Opening Round they were defeated by Oklahoma Wesleyan and had to play out of the loser's bracket. They eliminated the Rams and then twice defeated the top seeded Eagles, once in extra innings and by a single run in the finale.
The Lions have consistently been ranked in the five to ten position this spring and are currently ranked seventh, the same position they started the season. While they excel both at the plate and on the mound, they are arguable more threatening on offense. The team is 20th in runs scored, 21st in slugging percentage and 21st and batting average. They also claim one of the division's top long ball threats in slugger Josh Sears who has crushed 42 home runs over the past two season while also maintaining a .372 batting average. Their pitching staff revolves around a core of five hurlers which can be difficult to overcome should they get sent to the loser's bracket early. While their primary pitchers are all very good, there is quite a bit of drop off in quality and production after them.
Bellevue Bruins (46-14)
The Bruins did not look anything like a title contender early in the season as they started with a dismal 7-13 record. Needless to say things got considerably better from there. They've gone 39-1 with their only setback being a 2-1 defeat to Valley City State. While that record seems remarkable, their level of competition has been considerably lessened while they played their conference slate. Ever since moving to the NSAA a couple of years ago Bellevue has been playing the top teams from North and South Dakota rather than Kansas and Oklahoma which is a significant drop off in ability. State rival York and Columbia eliminated Oklahoma City which allowed the Bruins to advance by beating only a single ranked team, host LSU Shreveport.
Bellevue is a very good team with tremendous athletes, the question is, will they be able to play up to the level of competition after going up against the ilk of Waldorf and Viterbo. The team hits for an excellent average, a second in the NAIA .349 at last count, and is also in the top ten in hits, runs, and doubles. Meanwhile the pitching staff has a team 3.79 ERA and has limited opposition to a .259 average. JT Patterson, who is hitting .379 with 24 home runs and Jarrett Poh, who has a 9-0 record, 1.55 ERA and seven complete games, are the team's top players.
Indiana Tech Warriors (41-14)
The Warriors played one of the league's toughest schedules with have already played against against four teams in the NAIA World Series: Freed-Hardeman, Tennessee Wesleyan, Faulkner and Georgia Gwinnett. The battle tested Warriors, who topped the extremely competitive Wolverine-Hoosier Athletic Conference, were arguably put in the toughest opening round region and had to defeat Lyon and Cumberlands twice to advance. With the wins the Warriors earned their seventh trip to Lewiston and first since making the trek six years in a row from 1998 to 2003.
The Warriors have a staunch defense and solid pitching which has been their calling card the past several seasons. Their overall fielding percentage is .966 which positions them 15th nationally and their 3.48 ERA is good for eighth in the nation. They are an aggressive bunch and are always looking to steal a base or stretch a single into a double.
Glen McClain could be the best pure hitter in Lewiston. For the season the senior is batting .435 with 17 home runs and has only stuck out 12 times. The pitching staff is led by Charles Dunavan who has earned nine wins and stuck out 93 batters in 72 2/3 innings of work.
Lewis-Clark State Warriors (34-13-1)
The Warriors had a coaching change after last season and at first it appeared the move may not stick. The perennial power started the season 5-8-1 which inexcusably included two losses to Concordia Portland – a team that finished 15-33. Nevertheless, LCSC regained their wining ways and went 18-2 to end the season.
The Warriors, by virtue of not playing in a conference tournament or the opening round, haven't played a competitive game in nearly a month. While previous teams may have had enough talent to knock off the rust, it remains to be seen if this team will look like the club that stumbled out of the gate or finished with a flurry.
The team's strong suit is their pitching staff which is 14th overall in ERA at 3.70 and 11th in opposing batting average at .234.
| | | | | | |
| --- | --- | --- | --- | --- | --- |
| Rk. | Prev. | School | ST | Record | Week |
| 1 | 2 | Southeastern Fire | FL | 51-10 | 3-0 |
| 2 | 1 | Tennessee Wesleyan Bulldogs | TN | 52-9 | 4-1 |
| 3 | 3 | Faulkner Eagles | AL | 49-10 | 3-0 |
| 4 | 4 | Georgia Gwinnett Grizzlies | GA | 46-11 | 3-0 |
| 5 | 6 | USAO Drovers | OK | 46-10 | 3-0 |
| 6 | 11 | St. Thomas Bobcats | FL | 45-13 | 3-0 |
| 7 | 9 | Freed-Hardeman Lions | TN | 47-15 | 4-1 |
| 8 | 8 | Oklahoma Wesleyan Eagles | OK | 45-11 | 2-2 |
| 9 | 5 | Cumberlands Patriots | KY | 46-10 | 2-2 |
| 10 | 13 | Middle Georgia State Knights | GA | 42-16 | 3-2 |
| 11 | 7 | Oklahoma City Stars | OK | 46-14 | 0-2 |
| 12 | 17 | Bellevue Bruins | NE | 46-14 | 3-0 |
| 13 | 18 | Indiana Tech Warriors | IN | 41-14 | 3-0 |
| 14 | 14 | Texas Wesleyan Rams | TX | 46-15 | 2-2 |
| 15 | 15 | Benedicine Mesa | AZ | 44-13 | 0-0 |
| 16 | 12 | LSU Shreveport Pilots | LA | 47-13 | 0-2 |
| 17 | 16 | William Jessup Warriors | CA | 39-14 | 2-2 |
| 18 | 10 | Bryan Lions | TN | 36-17 | 0-2 |
| 19 | 19 | Westmont Warriors | CA | 37-16 | 3-2 |
| 20 | 20 | Georgetown Tigers | KY | 45-15 | 2-2 |
| 21 | 21 | Webber International Warriors | FL | 38-22 | 2-2 |
| 22 | 22 | Madonna Crusaders | MI | 37-22 | 2-2 |
| 23 | 23 | Lewis-Clark State Warriors | ID | 34-13-1 | 0-0 |
| 24 | 25 | Warner Royals | FL | 37-21 | 0-0 |
| 25 | 24 | Central Methodist Eagles | MO | 35-16 | 1-2 |
Dropped out: None.
NCAA Division III

New England College Pilgrims (28-16) vs UMass Boston Beacons (33-11)
The Pilgrims, who won just seven games three years ago, are led by neophyte head baseball coach Terry Doyle. They surprisingly advanced to the NCAAs following their first New England Collegiate Conference title when they twice defeated NECC stalwart Mitchell College to take home the hardware. Their unexpected winning ways continued in regional play where they twice defeated previously top ranked Southern Maine which included a thrilling 13 inning win in the finale to send them to the next round.
The Beacons were ranked as high as number two in the middle of the season but lost four of five to unranked teams to nearly get evicted from the top twenty-five. Since then they've steadily climbed back into the top ten. They easily advanced through regional play as they outscored Baruch and Wheaton 33-7 in their three games. UMass Boston will host the Pilgrams and be unquestioned favorites to pack their bags for Iowa. Nick Herzog, who was the Most Outstanding Player of the regional tournament, is one of D-III baseball's most exciting players. On the season he is hitting .388 with 14 doubles, 12 triples,11 home runs and 22 stolen bases.
Prediction: The Beacons easily sweep and represent New England in Iowa.
Babson Beavers (36-8) vs SUNY Cortland Red Dragons (34-11-1)
The Beavers failed to earn their third straight NEWMAC tournament championship, but did receive an at-large bid to continue their season thanks to a 33-7 record and unanimous top ten ranking. In regional play their pitching kept Keystone and Trinty off-balance as they set a new school single season record in wins. Babson's pitching staff is extremely deep with nine players who have thrown at least 20 innings and could give them an advantage should the series reach a deciding third game.
Cortland started the season a very un-Dragonlike 7-8-1 and consequently spent a month uncharacteristically outside the Top 25. Nevertheless, they did return to the fray at the end of April as they went 21-1 to close the regular season. While they didn't play particularly well in the SUNYAC tournament, losing two games and winning a pair by a single run, they were still able to secure an at-large bid to the regional tournament. Playing at home they swept three games from Alvernia and Tufts, outscoring them 35-13.
Prediction: Cortland has history, but this year will be the Beaver's time to shine.
Chapman Panthers (36-11) vs Concordia (TX) Tornados (37-11)
The Panthers slugged it out with Whitman in a two-team regional, trading wins to force a final deciding game five. The final nine innings were just as dramatic as the two teams were deadlocked headed into the final frame where Chapman walked off the win. The pair of pitcher who earned them the win in the finale are two of the best in baseball. Tyler Peck has 142 strikeouts in 98 2/3 innings with a 1.82 ERA and closer Nick Garcia has earned seven wins and nine saves on the season. In 25 appearances Garcia has only allowed 27 hits in 45 innings with an astonishing 71:9 strikeout to walk ratio.
Like a number of other teams who have advanced to the super regionals, the Tornados' season hasn't been smooth sailing. Although they started the season 15-1, they suffered a pair of setbacks during a Florida road trip and then were swept by Louisiana College to get removed from the rankings. They played admirably the second half of the season, taking home the American Southwest Conference tournament title as they mauled LeTourneau 21-8 in the two-game championship round. In regional play Calvin Bush only allowed three hits in an opening round win over host Texas Lutheran and Matt Williams threw a no-hitter against Franklin College to advance to the regional championship. They lost a rematch with the Grizzlies and fell behind in a winner-take-all finale, but plated four runs the final two innings to advance to the supers.
Prediction: IMHO the most difficult choice to make. Both teams have stellar pitching which could keep scoring at a minimum, Chapman's home field advantage gives them the edge.
Coe Kohawks (37-6) vs Birmingham Southern Panthers (37-13)
The Kohawks were down to their final strike against the University Athletic Association two-time pitcher of the year when top hitter Riley LeGrand launched his first home run in 160 college at bats to give Coe a 4-3 lead and help send his school to the super regional round. Coe, who was 29-2 in late April, has only won four of their last seven, but their recent quartet of wins has them two victories away from playing in front of their home crowd as the D-III CWS will be played in Cedar Rapids, Iowa.
After only earning 22 wins last season, the Panthers are looking more like their clubs from earlier in this decade when they were consistently and easily eclipsing the 30 win plateau. As the Southern Athletic Association champion they earned the opportunity to host one of D-III's trio of two-team regionals where they played LaGrange. BSC dropped two of the first three, but we able to regain the upper hand to send their mascot namesake home for the summer. The Panthers don't have a lot of standout players, but have a deep well rounded roster which could give them the edge over a very determined Coe team.
Prediction: These two teams are evenly matched. BSC has home field advantage, but Coe has the extra motivation to get home and play for the title in front of a gaggle of friendly fans. Coe's magic ride continues.
Webster Gorlocks (35-11) vs Chicago Concordia Cougars (42-8)
The Gorlocks have been consistently good all season, remaining near the 20-spot in the rankings all year long. To earn their invite into the postseason Webster won their 10th SLIAC tournament championship and were sent to Whitewater, Wisconsin where they not only usurped the host Warhawks, but Bethany Lutheran and North Central College as well to advance to the sweet sixteen. Their title hopes rest on the arms of their two top pitchers Matt Mulhern and Sean Beaver. Together that tandem went 19-5 and had 2.01 and 2.29 ERAs respectively as starters. They'll have to be sharp as the Gorlocks win games on the strength of their arms, speed and defense.
Despite losing the overwhelming bulk of the roster from last year's team which reached the D-III CWS, the Cougars are on the brink of once again being one the final eight teams standing. Like Coe, CUC stockpiled wins to start the season as they won 28 of their first 30 games. Also like the Kohawks they haven't been as dominating as of late, but still have plenty of gusto to get past the Gorlocks who've they already defeated twice this season. The Cougars have an extremely offensive which has reached double-digits in runs a whooping 23 times this season; however they've only scored six times in their three games against Webster pitching.
Prediction: The Cougars will return to the final eight and will play in the NCAA Division III Baseball Tournament once again.
Wooster Fighting Scots (30-13) vs Heidelberg Student Princes (33-13)
The Scots were tabbed as one of the favorites to bring home the title at the beginning of the season and have spent the bulk of the year positioned in the top ten. Despite that, the Scots path of the super regionals was a turbulent one. They were edged in the first of their games which required them to win four straight over the trio of Otterbein, Rochester and Case Western Reserve to advance. Wooster will be looking to send their long time head coach Tim Pettorini, the active leader in NCAA D-III coaching wins, out with a national title as he is retiring at the end of the season. Pettorini's has guided his club to the final eight six times but coming home with the championship has proved elusive.
Heidelberg spent a month in the Top 25 in the middle season and only returned this week after winning their regional over Denison, Adrian and La Roche. While they did sweep their way into the supers, their path wasn't easy with two one-run wins along with a come-from-behind win over Adrian in the finale which was punctuated by a sixth inning grand slam by Matt Psychas which gave them the lead. Psychas has sparked the offense the entire season as he is batting .379 with 17 doubles, six triples and eight home runs. Historically the two teams are very familiar with each other as they've met 85 times in the past with Wooster winning 57 of the contests.
Prediction: Wooster wins and continues their historic dominance of Heidelberg.
Shenandoah Hornets (35-13) vs Johns Hopkins Blue Jays (33-11)
The Hornets started the season ranked eighth and moved into the number six position this week following their second consecutive ODAC baseball championship and a resilient regional run which required them to win four straight regional games after dropping their opening round contest. The Hornets have a very top heavy pitching staff as three starters have accumulated the lion's share of innings this season. If any of them aren't able to go deep into games it could spell doom for their title chances. They were able to generate a patchwork staff in the regionals, but seeing lighting strike twice could be too much to ask.
The Blue Jays have been streaking through the postseason, easily winning both the Centennial Conference Tournament and NCAA Regional title without much competition. The Jays swing for the fences and are a home run short of matching their school single season record and have scored ten runs twenty times this season including four of their last six games. Jack Bunting has been marvelous as the team's ace, earning a 12-0 record, 2.26 ERA while only issuing seven walks in 71 2/3 innings. He should be able to lead the team to at least one and the rest of the club is more than capable of capturing a second.
Prediction:The Blue Jays win a high scoring series but the Hornets keep it very close.
Washington and Jefferson Presidents (35-11) vs Misericordia Cougars (35-11)
The Presidents were a win away from taking home the title just two years ago and have must be considered a favorite be among the last teams standing once again. After sailing through the President's Athletic Conference tournament, W&J had perhaps the most impressive of regional title wins, downing both host Salisbury as well as previously top ranked Rowan twice to advance. The Presidents are extremely aggressive on the base paths, constantly taking and stealing a base to earn an additional run. The President's pitching staff doesn't overpower, but is extremely effective and efficient.
Misericordia earned their ninth consecutive MAC Freedom Championship title to earn the league's automatic bid into the NCAA Tournament. There they had the unenviable task of playing Christopher Newport, a team which had been ranked first for much of the season, in a best of five series to advance to the next round. Nonetheless, the Cougars were up to the task and ended up sweeping the Captains. Misericordia fields a small ball lineup who hit at a .326 clip and stole 84 bases. As a team they only tallied nine home runs the entire season. Pitchingwise the staff is similar to W&J; no standout aces, but an abundance of arms which can keep any game close to give the offense a chance to take the lead.
Prediction: The Presidents have been quietly good all season and Head Coach Jeff Mountain knows how to get his team to achieve in the postseason. W&J advances once again.
| | | | | | |
| --- | --- | --- | --- | --- | --- |
| Rk. | Prev. | School | ST | Record | Week |
| 1 | 2 | Concordia University Chicago Cougars | IL | 42-8 | 4-1 |
| 2 | 6 | Babson Beavers | MA | 36-8 | 3-1 |
| 3 | 12 | Wooster Fighting Scots | OH | 30-13 | 4-1 |
| 4 | 11 | Chapman Panthers | CA | 36-11 | 3-2 |
| 5 | 15 | UMass-Boston Beacons | MA | 33-11 | 3-0 |
| 6 | 10 | Shenandoah Hornets | VA | 35-13 | 4-1 |
| 7 | 16 | Misericordia Cougars | PA | 35-11 | 3-0 |
| 8 | 19 | Cortland State Red Dragons | NY | 34-11-1 | 3-0 |
| 9 | 1 | Southern Maine Huskies | ME | 37-9 | 3-2 |
| 10 | 4 | Christopher Newport Captains | VA | 35-10 | 0-3 |
| 11 | 5 | Rowan Profs | NJ | 32-13 | 2-2 |
| 12 | 7 | Trinity Tigers | TX | 35-14 | 1-2 |
| 13 | 8 | Texas Lutheran Bulldogs | TX | 31-14 | 0-2 |
| 14 | 21 | Coe Kohawks | IA | 36-6 | 3-1 |
| 15 | 9 | UW-Whitewater Warhawks | WI | 35-12 | 1-2 |
| 16 | 22 | Johns Hopkins Blue Jays | MD | 33-11 | 3-0 |
| 17 | 24 | Webster Gorloks | MO | 35-11 | 3-1 |
| 18 | NR | Birmingham-Southern Panthers | AL | 37-13 | 3-2 |
| 19 | NR | Concordia Tornados | TX | 37-11 | 3-1 |
| 20 | 3 | Randolph-Macon Yellow Jackets | VA | 28-10-1 | 0-0 |
| 21 | NR | Washington & Jefferson Presidents | PA | 35-11 | 3-0 |
| 22 | 13 | Spalding Eagles | KY | 31-12 | 2-2 |
| 23 | NR | Heidelberg Student Princes | OH | 33-13 | 3-0 |
| 24 | 14 | LaGrange Panthers | GA | 32-12 | 2-3 |
| 25 | 17 | Salisbury Seagulls | MD | 35-10-1 | 1-2 |
Dropped out: Swarthmore (18), Washington (20), Piedmont (23), Denison (25).